Sort My Files is a handy software package for organizing files. That's a program which organizes music, photos, document, software and compressed files into subfolders for each file type. Consequently, it will set up all the subfolders and move the files for you.
Quickly create subfolders for file types in Windows
You can add the software to Windows from this page by pressing the Download From Softpedia button. That will save a Sort My Files Zip file which you can extract by right-clicking it and selecting Extract All. Select a path for the extracted folder, and then open the software's window below.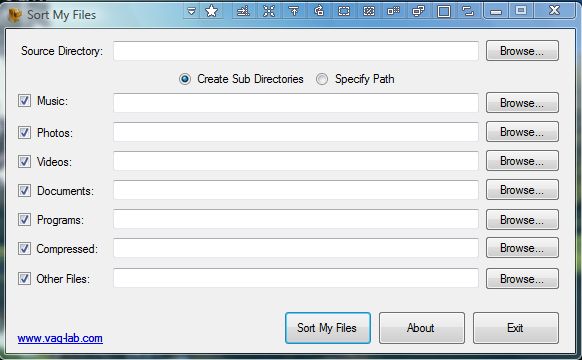 Now select a source directory by pressing the Browse button at the top of the window. Below that are a variety of check boxes that you can select. Click on the check boxes to select specific file types to move into subfolders.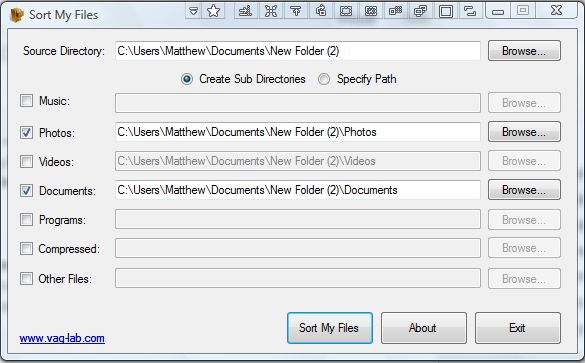 Then click on the Create Sub Directories radio button. That will set up file type subfolders within the source directory. Alternatively, you can select Specify Path to choose directories to move the files into.
Next, press the Sort My Files button at the bottom of the window. That will open the window in the shot below. Press OK to close that window, and then open the folder that you selected to add subfolders to. Now the files originally within that folder will be in file type subfolders.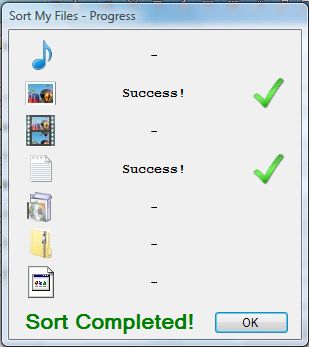 Sort My Files provides you with a magical way to quickly organize file types into subfolders. The software works on Windows XP, Vista and 7. Check out this YouTube page to play a brief Sort My Files video.
Related Posts