Thanksgiving is all about the things that you are grateful for. It's not just about your work or any materialistic entities. It's also about your bonds and experiences with others. So don't miss your chance to thank those who helped you in their own little ways. You also do not need to express your gratitude in forms of extravagant presents. As a matter of fact, you can just opt to send a simple yet personalized video to say "Thanks".
If you're on Facebook, then there's no need for you to worry about sending a "thank you" video to your family and friends. That's because the social network has recently launched a new feature called "Say Thanks". With it, you can instantly send personalized "Thank You" videos. Just skip past the break to learn the rest of the details.
How to send personalized thank you videos to friends with Facebook's "Say Thanks"
Open your web browser of choice. You can use Chrome, Firefox, Safari, Opera, etc.
Go to Facebook (facebook.com) then log in to your account.
Once you're logged in, click here to go to Facebook's "Say Thanks" page.
Once you're there, just select one of your friends then choose a theme for your thank you video. Facebook currently offers two themes so you can choose between "Friends" and "Old Friends".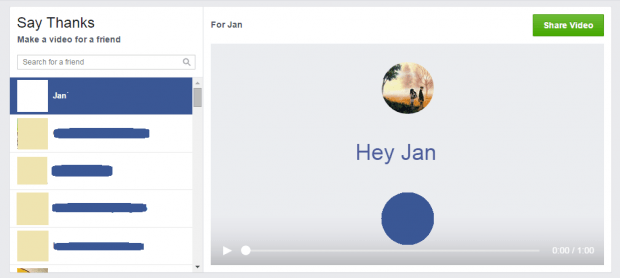 After which, you can select up to five photos to include in your personalized video. If there's none, you can choose to upload photos from your computer.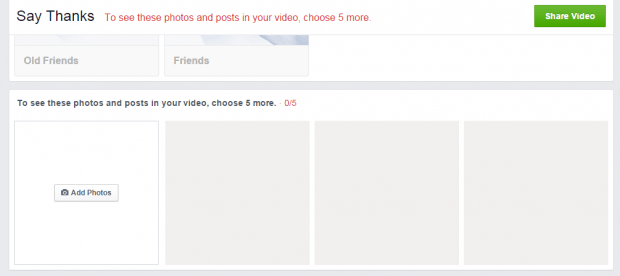 After you choose the photos, you may preview your thank you video.
Once you're satisfied with the outcome, simply click the "Share Video" button to share the video to your friend. By default, your shared video will be visible to your friends as well as to your friend's friends.
Wait for a while until you get a notification that your video has been successfully published and posted on your timeline.
So that's it. You're done.
Related Posts