Notepad is a basic text editor included with Windows. Microsoft seldom make any notable enhancements to the application. There are a few third-party alternatives to Notepad such as Charny NotePad.
Head over to Softpedia to save a Charny Notepad Zip or Rar file to Windows. You'll need to extract the Zip or Rar with utility software such as the freeware 7-Zip. Alternatively, extract a Zip by right-clicking it and selecting Extract All from the context menu. Then open the software's window from the extracted folder as below.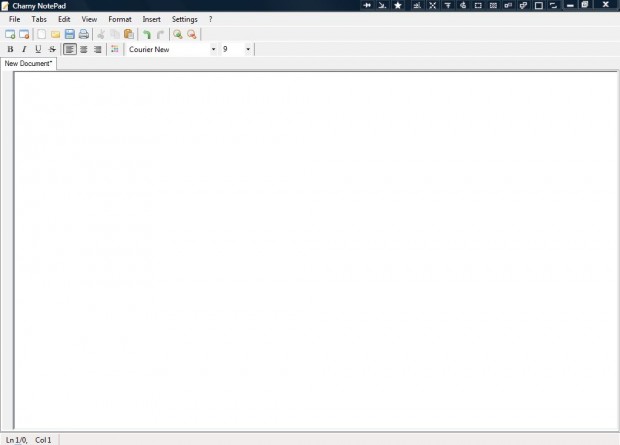 You can open multiple documents in the window by selecting Tabs > New Tabs. That adds a new tab to the window as in the shot below. Right-click each tab to select further options such as Close and Save.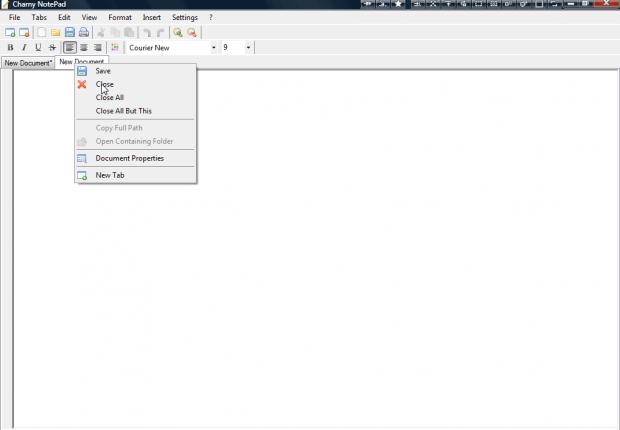 Charny Notepad has enhanced formatting options for documents. Add bullet or number points to a document by selecting Format on the menu bar. Then select Bullet Type on the menu, and choose a suitable bullet point list to add to the document.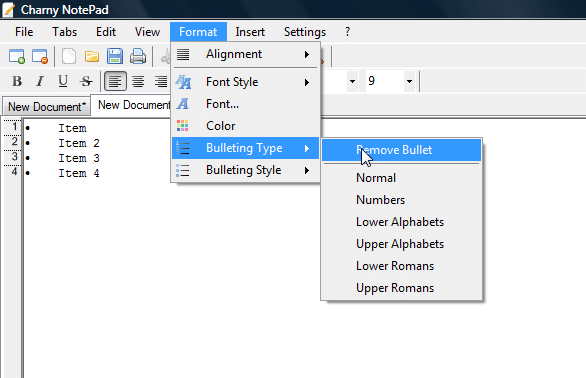 There are also more text formatting options. Besides the Bold and Italic options you can select Underline and Strikeout. Click the Color button to add multiple colors to the fonts.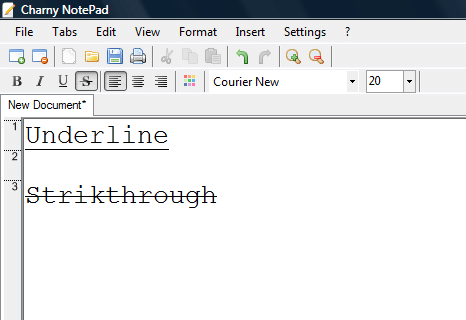 In Notepad you can select one option from the View menu. If you click View on the Charny menu bar there are more options to select from. There you can select Zoom In and Zoom Out options and Full Screen.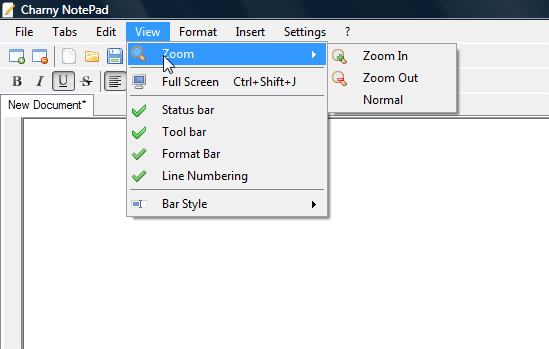 Notepad supports one file format. However, in Charny supports a wider variety of formats to save documents. You can save documents with the  rtf, txt, php, xml or Java formats.
So Charny Notepad has a number of options you won't find in Notepad. With its numbered line view, it might be handy as an HTML, JavaScript or XML editor. The software is available for the Windows XP, Vista and 7 platforms.
Related Posts