Highlighter tools are something included with most word processor packages. However, few browsers have any tools to highlight website text with. Nevertheless, you can still highlight text on website pages with the Yellow Highlighter Pen For Web Google Chrome extension.
Open the extension's page and click on the + Free button to add it to Google Chrome. Then you'll find a yellow highlighter pen button on the toolbar as in the shot below.
When you click on that option, the cursor will turn yellow. Now hold the left mouse button and drag the cursor over the text to highlight it as below. You can also highlight anchor text links with the highlighter.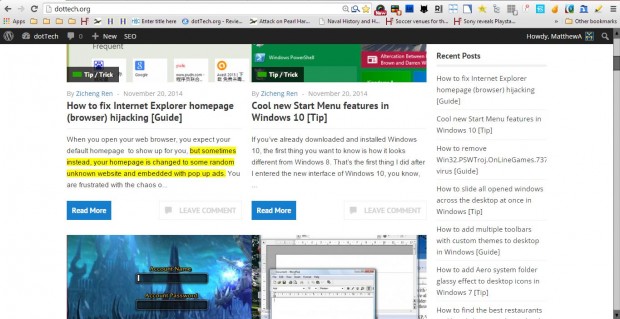 You can select from a variety of highlighter colors. Move the cursor over highlighted text and then click on the yellow pen button. That will open the palette in the shot below from which you can choose an alternative highlighter color.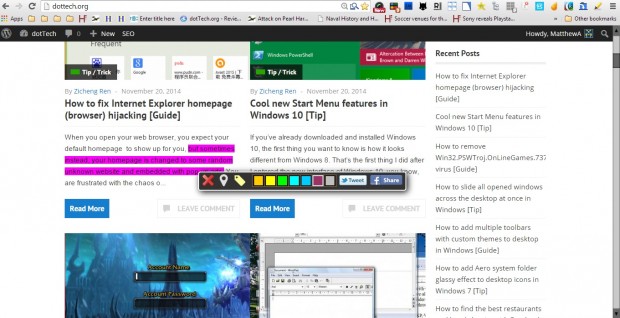 The extension also saves the highlights on the website pages. To open the saved pages, click the Customize Google Chrome button at the top right of the browser and select Settings form the menu. Then click Extensions and Options under Yellow highlighter pen for web to open the shot below.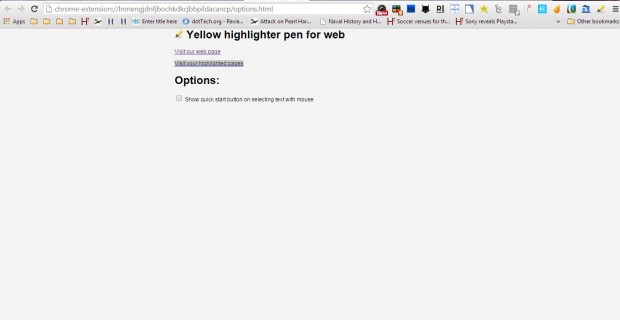 Click Visit your highlighted pages on that page. That will open the page in the shot below. There you can open your highlighted pages by clicking the links.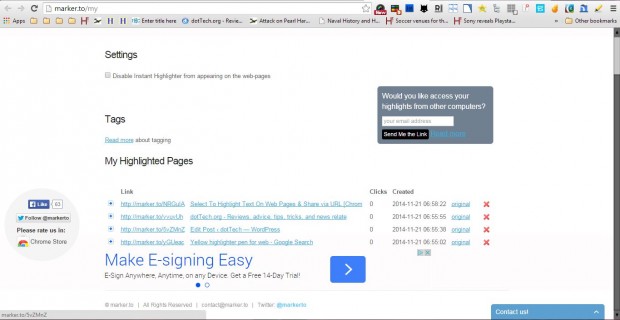 Yellow Highlighter Pen For Web is undoubtedly a handy Google Chrome extension. With it you can now highlight any text and links on a page. Check out the extension's website for further details.
Related Posts