Do first tweets matter? For some users, first tweets do matter. As a matter of fact, they can use it as a basis for selecting winners for their giveaways. They could also determine those who started out the trend for a particular Twitter topic or event. For others, it also helps them track those who are behind the spam, tweet bashing and other hateful messages.
However, you can't just manually browse your Twitter feed to look for first tweets. That's just a total waste of time. So if you want to know a simple and quick way to track first tweets, just refer to the steps listed below.
How to find out who posted a hashtag or keyword first in Twitter
On your web browser, click here to go to "First Tweet". As its name suggests, the web app is designed to find first tweets in the Twitterverse.
Once you're on the web app's homepage, click "Search #FirstTweet". After which, you will be redirected to a page where you must enter your search keyword or hashtag. Make sure that the keyword or hashtag that you're using is relevant to your search.
When you enter keywords in the search box, do not forget to use double quotes (ex. "TheVoiceUS2015").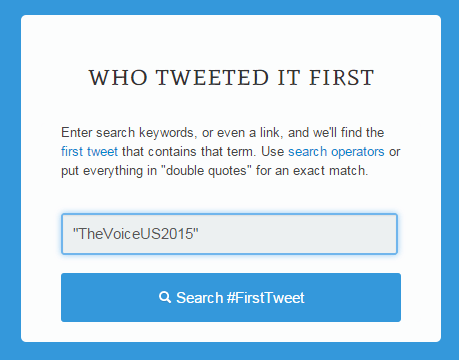 Click the search button to proceed.
Depending on your search, it can take a while for the web app to show you the results so be patient.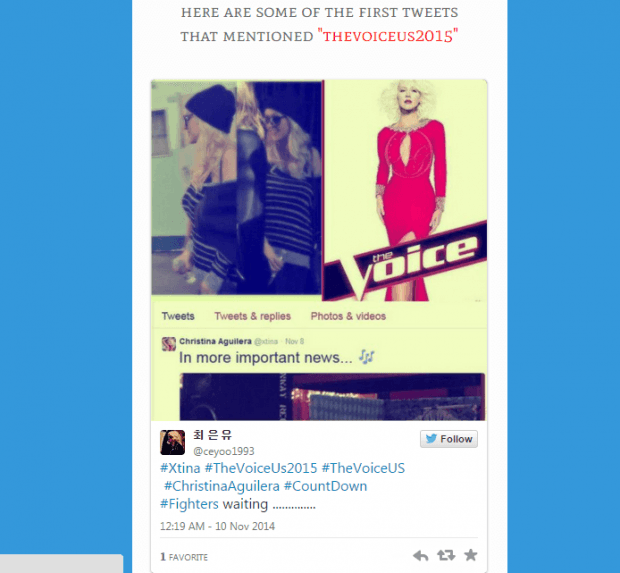 Once done, it will show you the first tweet that's related to your search. You can even check the tweet's date and time to confirm.
That's it. You're done.
Just remember that you can also use links to search for first tweets but it won't work if you use URLs for tweets and other lengthy links.
Related Posts