The holiday season is also a season of greetings. It's a time for you to say thanks and greet the special people in your life with a Merry Christmas and a Happy New Year. So aside from throwing parties and exchanging gifts, you can also send your loved ones some heartfelt messages and simple greetings.
Of course, handwritten letters are great but if you want more variety, you could also send animated messages. The latter is a great option for greeting your friends and family who are living on another country or state.
How to create and send animated messages online
In Chrome or Firefox (or any other browser of your choice), open the "Messagehop" web app by clicking this link.
Once you're on Messagehop, scroll down a bit until you see the "Create a Messagehop" button then click on it.
The animated message editor will load. Once it's fully loaded, you can begin creating your animated message by adding a text or photo.
To add text, just click the "Add Text" button then enter the text that you want. Next, just hover on the text box to change the text formatting and animation.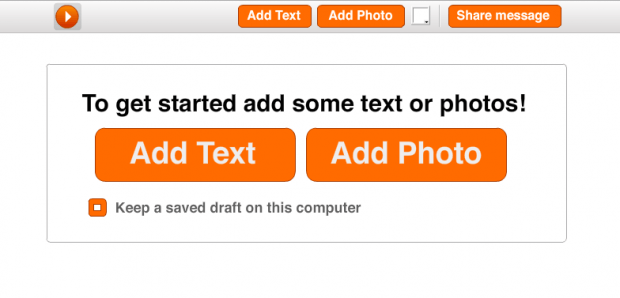 Click the "Play" button right below the text box to preview your text animation.
Moving on, just click the "Add Photo" button to add a photo or image to your animated message. You may upload a photo directly from your computer. You can also add photos directly from Facebook, Flickr and MorgueFile.
You can also change the background color of your animated message by clicking on the color panel.
Once again, click the play button to preview your animated message.
If you're already satisfied with the outcome, just click the "Share Message" button to post your animated message directly to Facebook. You can also use the share URL to send and share your animated message via email, Twitter, Reddit, etc.
Do take note that your browser must support Flash 10 in order to view the animated messages.
Related Posts