When you move the cursor to the borders of the Windows desktop it stops. Wouldn't it be great if you could keep moving it from the right-end of your desktop to the left? Well, now you can with the freeware Unlimited Mouse utility!
Unlimited Mouse is a utility available for Windows. Click Download Unlimited Mouse on this page and then press the Save file button to add the utility to Windows. When you run the utility, you'll find a Mouse Unlock icon in the system tray as below.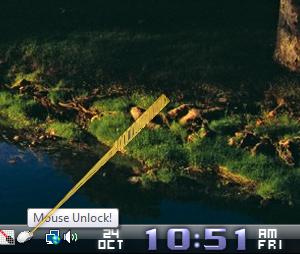 Now right-click on that icon to open its context menu. Select the Unlock Mouse option on the context menu. Then move the mouse cursor to the left. When you get to the left border of the desktop the cursor will carry on moving and appear over by the left border.
Now also move the cursor to the top of the desktop. The top border isn't going to block the cursor either. As such, it will carry on moving up the desktop from the taskbar.
Unlimited Mouse is a basic utility that doesn't have any additional options except those on its context menu. To lock the mouse again, right-click on its system tray icon and select Lock mouse. Alternatively, you can close the utility be selecting Exit.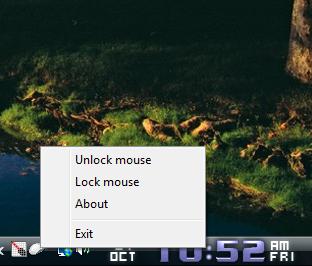 Overall, Unlimited Mouse is a handy utility to have on Windows for multiple display setups. You can check out a video demonstration of the utility at this YouTube page.
Related Posts