You can scroll through website pages with mouse and keyboard shortcuts. However, what you can't do, without extensions at least, is automatically scroll through the pages.  To add automated scrolling to Google Chrome, check out the TelePrompter extension.
This is the TelePrompter extension page from which you can add it to your browser. There click the + Free button to add the extension to Google Chrome. Then you'll find a TelePrompter button on the browser's toolbar as below.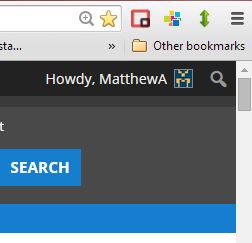 When you press that button it will open a small bar at the top left of the window as in the shot below. The page will also automatically begin to scroll down. The bar shows you the relative speed of the page scroll, and you can speed it up by dragging it further to the right. If you roll the mouse wheel upwards, the page will scroll up.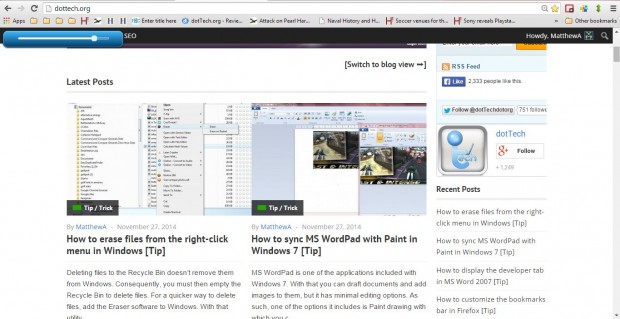 To select some further TelePrompter options, right-click the icon on the toolbar and select Options to open the page in the shot below. From there you can adjust the speed range and initial scroll speed by dragging the bars. You can also select an alternative position for the slider widget by clicking the drop-down list at the bottom of the window.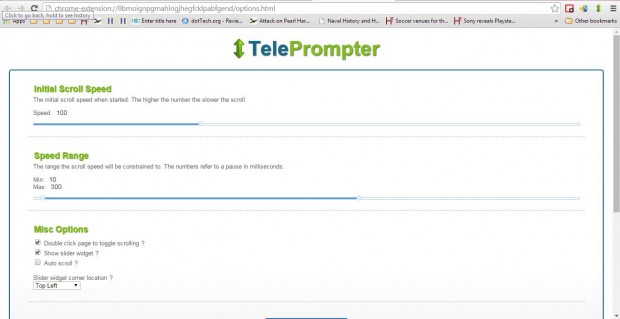 There is also a list of keyboard shortcuts further down the options page. You can press Ctrl + Shift + S to toggle scroll.  Press Ctrl + Up/Down to change the scroll direction.
So with this extension you don't have to touch the mouse to scroll up and down website pages! Check out this video on YouTube for a further demonstration of the TelePrompter extension.
Related Posts