Not all social networks support animated GIFs. Take Facebook for example. It lets you upload images, attach links and videos. However, it does not allow you to upload and share animated GIFs. So if you like sharing these types of images, you'll definitely be disappointed.
Fortunately, there's an alternate way to post, share and play animated GIFs to the said social network. If you wish to learn how, simply read on.
How to share and play animated GIFs in Facebook
First, log in to your Facebook account.
Once you're logged in, simply open a new tab then go to "Giphy" – a website that acts like a hub for all sorts of animated GIFs. Click here to get the site's link.
In Giphy, you can either upload your own GIF or simply search for existing GIFs.
If you choose to upload your own animated GIF, just click the "Upload" button on the top-right portion of the site.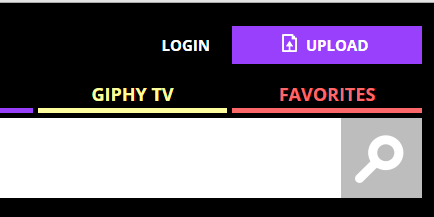 Drag and drop the GIF or video file that you wish to upload. You may also choose to re-host the image from another site by pasting its direct URL. Just click the "Upload GIF" button to confirm.
Wait while Giphy uploads your GIF. Once done, just click the chain icon on the top of the image to automatically copy the image link to your clipboard.

As for the second option, you may use the search tool to type and search for an animated GIF. Just choose the GIF the you like, click on it to view its full page then click the chain icon to copy the direct link of the image to your clipboard.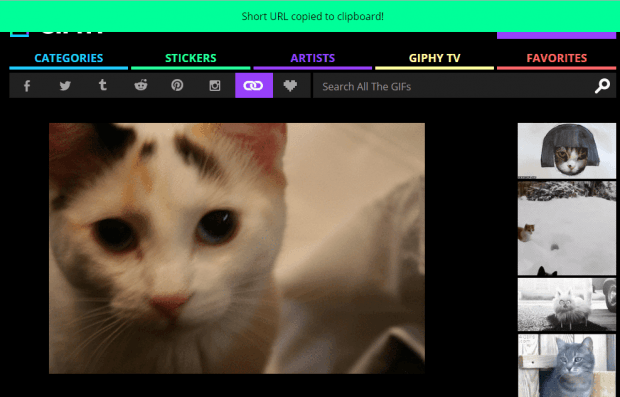 After which, go back to your Facebook tab. Paste the URL of the GIF that you want to share as a new status message, click "Post" and that's it. You're done.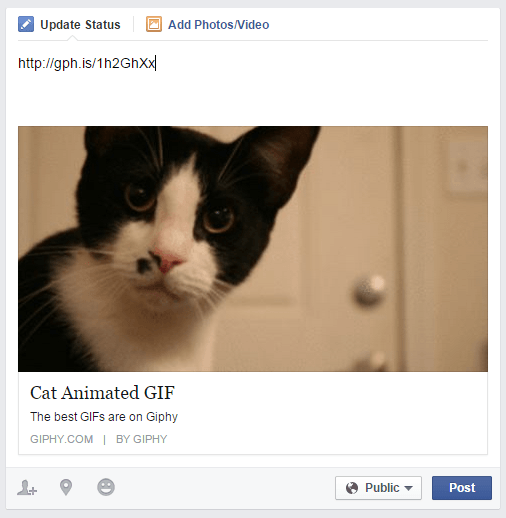 Your animated GIF will be immediately posted and shown on your feed. Just click on the GIF to play it. Enjoy!
Related Posts