By default, your MS Word document has a white background. Now, what if you want to customize its background? Like, for example, you want to change the background by uploading your own image? Is that possible? Well, it is.
If you still do not know how to put or set a custom background in MS Word, here's what you need to do:
How to put a custom background in MS Word 2007
Open or launch MS Word 2007. Go to "Start" > "Program Files" > "Microsoft Office" > "Microsoft Word".
Click the "Page Layout" tab in the ribbon bar.
Under "Page Layout", find the section for "Page Background" then click "Page Color".
With the "Page Color" option, you may select another color to use as a page background. Just choose any color from the color palette and that's it.
Now, if you want to use an image as a background, just click the "Fill Effects" under the "Page Color" option.
A new window will appear. Just select the "Picture" tab then upload the photo that you want to use a page background.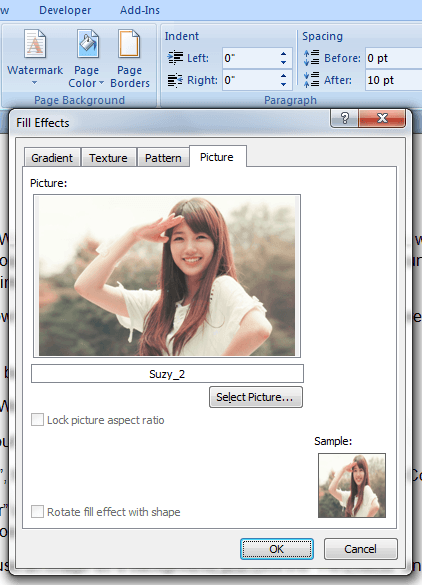 Click "OK" to confirm.
If you want to restore your document page's original background, just click the "Page Color" tool again then select "No Color".
That's not all. In MS Word 2007, you can also use textures and patterns as a custom background. To do so, just follow the steps listed above but instead of selecting the "Picture" tab in "Fill Effects", you will need to click on the tabs for texture and pattern.
So that's basically it.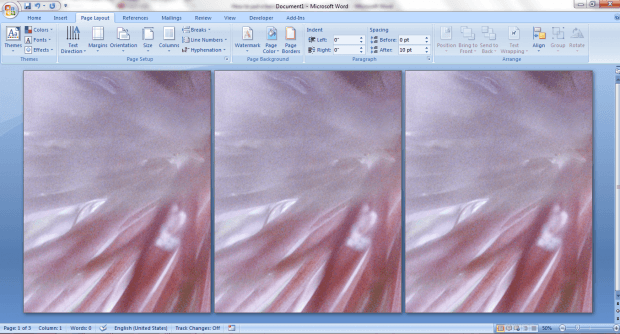 The process for setting a custom background for MS Word documents is really easy to do. So go ahead and try it out. It will definitely make your documents look more chic and elegant. It's also great for printing stationary paper materials.
Related Posts