If you have a document filled with redundant characters and empty spaces, Text Cleanser could be an ideal package to remove them with. Text Cleanser is a freeware utility that deletes redundant characters. With the program you can quickly remove specified characters and empty spaces between lines.
You can add the software to Windows XP, Vista and 7 from this page by clicking Text Cleanser. Then open the setup wizard to install Text Cleanser. Open the program's window in the shot below.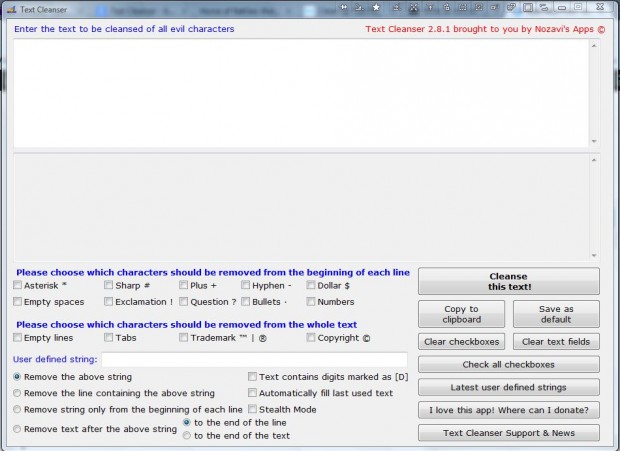 Now you'll need to enter some text into the text box. As the software doesn't include an option to open documents with you should copy and paste them into the text box with Ctrl + C and Ctrl + V hotkeys. Then click some of the check boxes to select characters to delete from the beginning of lines or the full document.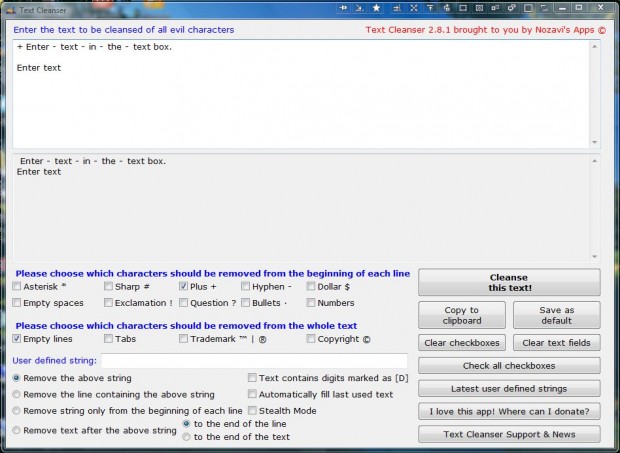 Alternatively, you can enter a user defined string in the text box nearer the bottom of the window. Then select the Remove the above string radio button. Press the Cleanse this text button to remove the defined string from the document.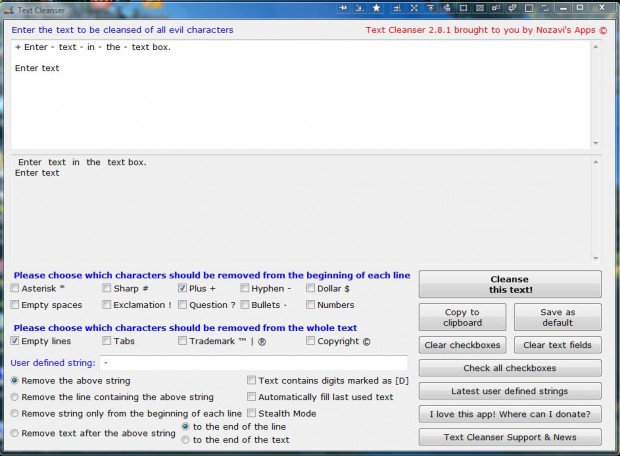 The software doesn't include any save option either. As such, press the Copy to clipboard button to copy the edited text. Then you can paste the document back into a word processor with Ctrl + V.
This software will come in handy for editing documents with redundant text and empty spaces in them. With Text Cleanser you can quickly remove asterisks, empty lines, tabs, copyright symbols and lots more!
Related Posts