There are various extensions you can add to browsers to reduce tab overflow. This post covered how you can group Firefox tabs with TabGroups Manager, but that extension isn't available for Opera. However, you can group Opera tabs with the Group Your Tabs extension.
This is the Group Your Tabs page from which you can add the extension to Opera. There press the + Add to Opera button to add the extension to the browser. Then you'll find a Group Your Tabs button on Opera's toolbar as below.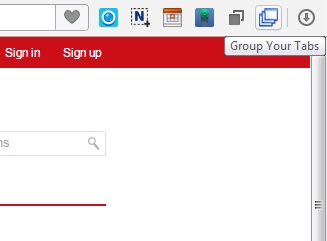 Now open a variety of pages from one website such as dotTech. Press the Group Your Tabs button on the Opera toolbar. That will then group all the website pages from the same domain into one single tab as in the shot below.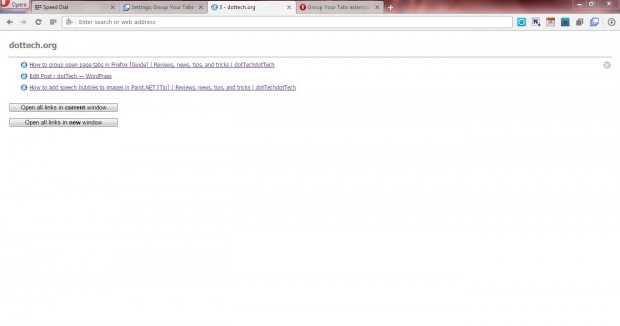 Click on the grouped tab to open a page that includes links to all the website pages within the group as above. Now you can click the links on the grouped tab to open their pages. Alternatively, click the Open all links in current window option to open all the page tabs. Click the Open all links in new window button to open the grouped page tabs in another window.
To select further extension settings, right-click the Group Your Tabs button on the toolbar and select Options to open the page below. There you can select three options to group per domain, group per search results and group rarely used tabs (those not recently opened). In addition, you can exclude specific website domains from groups by entering their URL in the exclude domains text box.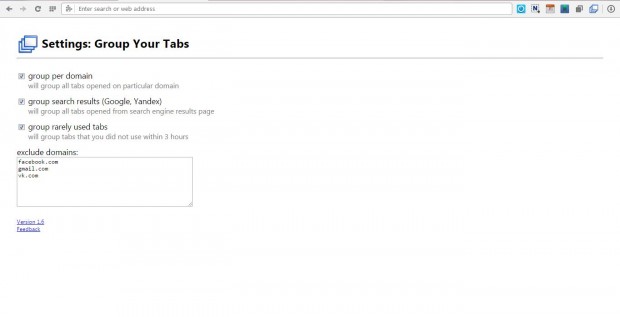 So with this extension you can clear up a cluttered Opera tab bar by grouping pages into domains. A group by domain tab option is something that should have already been widely incorporated into the foremost browsers, but for now the Group Your Tabs extension will do the trick. So go ahead and check it out.
Related Posts