Do you have a blog? If so you might be interested in Blog2Print. That's a website from which you can turn your blog into a printed book!
First, open the Blog2Print website shown in the shot below. On the home page select your blog platform, which can be Blogger, TypePad, Tumblr or WordPress. Then enter the blog's URL (Universal Resource Locator) in the text box.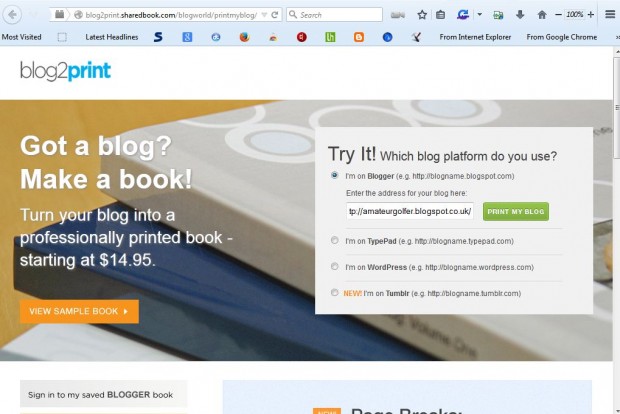 Press the PRINT MY BLOG button to open the page below. There you can select a variety of options for your blog book. Select Range Only to include a reduced number of posts in the book, or click All Posts to put all of them in it. Note that extra pages increases the final book cost.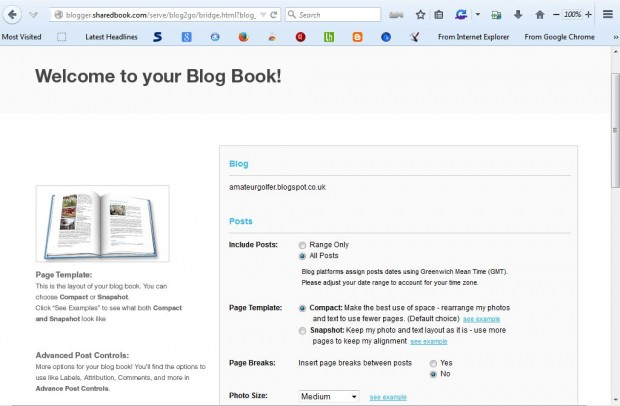 Scroll down the page a little to the Design Choices drop-down list. Click on the Design Choices drop-down list to select a cover design. Alternatively, click See Full Gallery to open a cover design gallery window as below.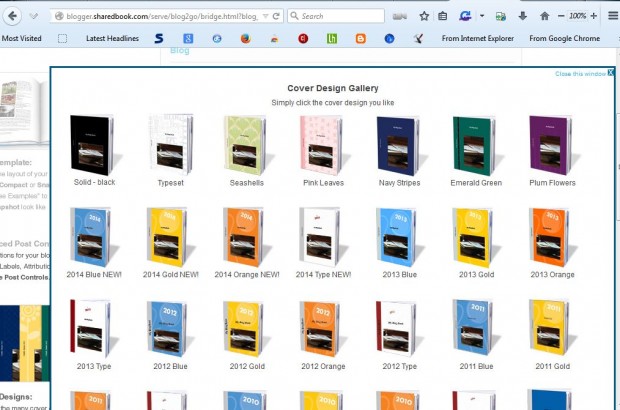 The title of your book will be the blog's title. However, you can enter an alternative in the Book Title text box. In addition, you can also add some side text that will appear along the book's binding.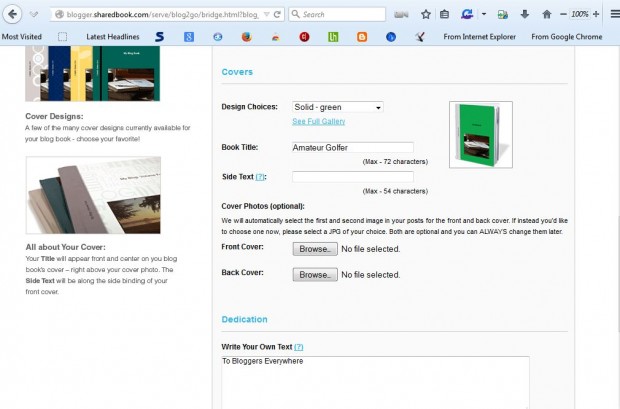 The images on your first blog post will be on the book's front and back covers unless you select otherwise. To add alternative cover images, click the Browse buttons for the front and back cover. Then choose a couple of images for the covers.
When you're done, press the CREATE MY BOOK option. That will open a preview of your book as in the shot below. Press the Next Page and Previous Page buttons to flick through its pages. Press Zoom to zoom into the book.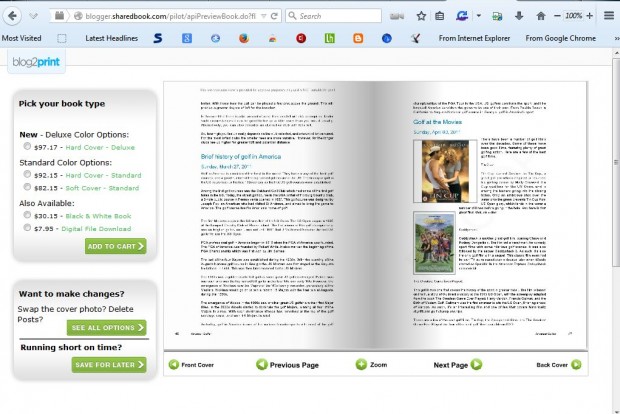 Then order a copy of your book by selecting one of the options to the left of the preview. You can place an order for hard cover, soft cover, black and white and digital copies of the blog book. Press ADD TO CART to open the page in the shot below where you can enter a quantity value in the text box before pressing the checkout button to place order.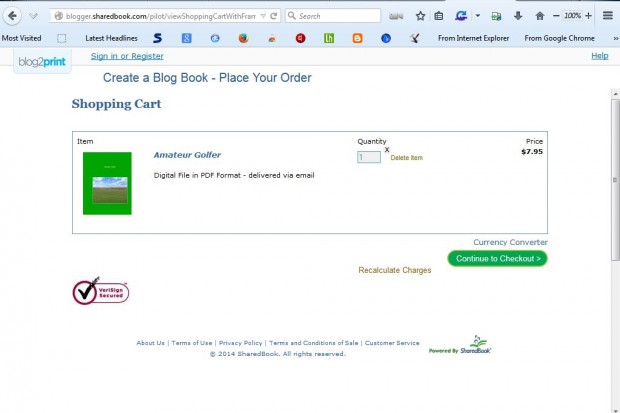 So now you can make some great blog books with Blog2Print. To check out a sample book, press the VIEW SAMPLE BOOK button on the website's home page.
Related Posts