Apps like SnapChat are a hit. Unlike other instant messaging services, they provide an option that would allow users to "auto-destroy" or "auto-delete" their photos. The thing is once the photo has been deleted, you can no longer recover it. Now, what if you don't want to fully delete the photo? Instead of setting an auto-delete time, why don't you just add interactive filters to conceal your photos? If that's what you want, then you can try out this app called "Obscure".
How to delete sent photos and add interactive filters using Obscure for Android
With Obscure, you can do the following things:
Chat with friends
Send photos with interactive filters – these filters are meant to conceal your photos. Therefore, your photos can only be revealed once your recipient meets a certain condition. For example, spin the photo to reveal the actual picture.
Delete photos on both ends – just swipe to delete a photo. Once you deleted a photo, it will no longer be visible to you and your recipient.
Add doodles and stickers
To use Obscure, here's what you need to do:
Download and install the app on your Android smartphone or tablet.
Once installed, launch the app then log in using your Google account.
Once you're logged in, invite some friends to join Obscure. They won't be able to view any of the photos that you've sent them unless they install the app.
Select a friend to chat. You can type messages just like other instant messaging apps.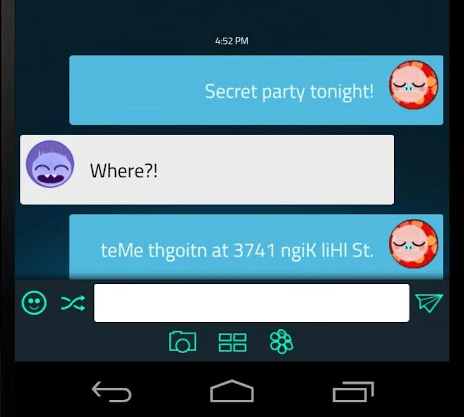 Now, if you want to send a photo, just press the gallery or camera icon right below the message box.
Select a photo then choose from the app's wide range of filters. You can choose the zipper filter, light bulb filter, rain drops filter, fire filter, sphere filter, etc.
Press "Send".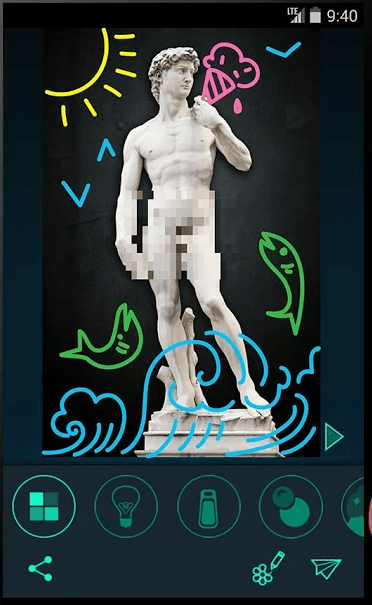 That's it. Your photo will be sent to your recipient in such a way that it will be concealed by a filter. In order for your friend to view your photo, he or she must do a certain action like swiping or blowing the screen, etc.
Now, if you wish to permanently delete the photo that you've sent, just swipe it to the left or right portion of your screen.
With the Obscure app, you are also not allowed to take screenshots.
Related Posts