Another article covered how you can search website text from the Firefox context menu. You can also search Google Images by right-clicking images with a couple of add-ons. Those add-ons are Google Image Search and Search by Image.
You can add Google Image Search to Firefox from this page by pressing the + Add to Firefox button. Then restart the browser. When you right-click an image on a page, you'll find a Google this image option on the context menu as below.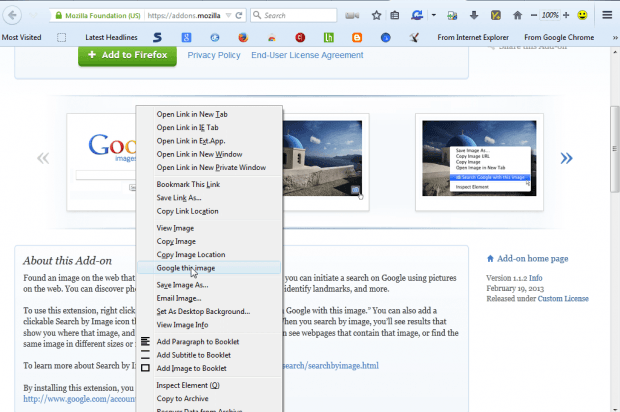 Now click on that option to begin an image search with that picture. That opens the Google Images page in the shot below that shows you matching pictures.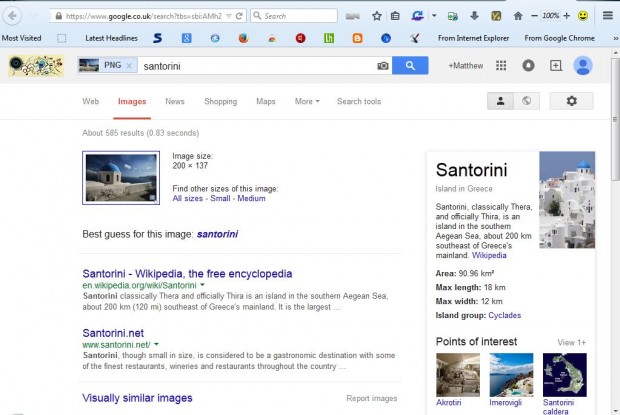 You can also select to open the search results in foreground or background. Click Open menu > Add-ons and then press the Options button beside Google Similar Images. That opens the window in the shot below which includes the options.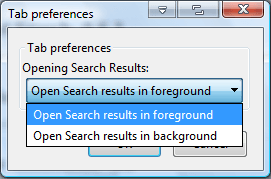 Search by Image is an alternative Firefox and Google Chrome extension that also adds the same option to the context menu. You can add it to Firefox from this page, and this is the Chrome extension page. Then right-click an image and select the Search Google with this image option.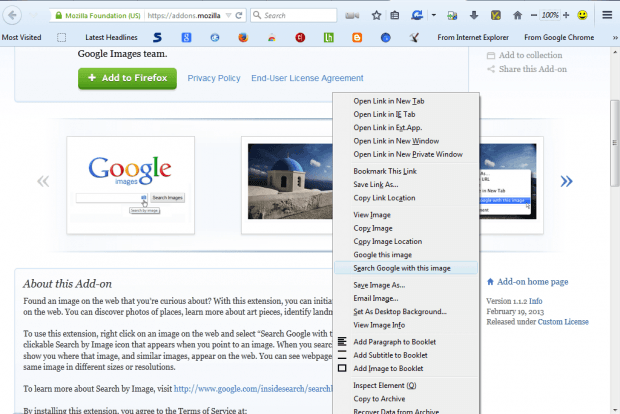 You can also add a camera icon to images to open search pages with. Press the Options button beside the Search By Image add-on to open the window below. Then click the Show when hovering over an image radio option, and press Save > OK to close the window.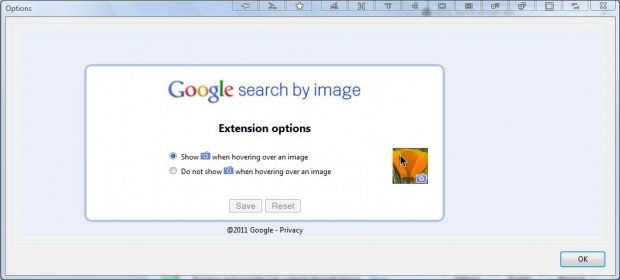 Those are two add-ons that you can select to search for images with from the context menu. With those add-ons you can now search Google with images. Check out the Search by Image website for further details pertaining to that add-on.
Related Posts