In MS Word 2007, you can find a list of your recently edited documents. It's located on the menu that appears right after you click the Microsoft Office icon. With it, you can easily open or switch the documents that you're working on. Now, what if you want to start anew without seeing any of the recent documents on your MS Word menu?
If that is the case, then here's what you need to do.
How to clear the recent documents list in MS Word 2007
Open MS Word 2007. Go to "Start" > "All Programs". Find the "Microsoft Office" folder. Click it then select "Microsoft Office Word 2007".
After you open MS Word, click the Microsoft Office button on the top-left portion of your screen.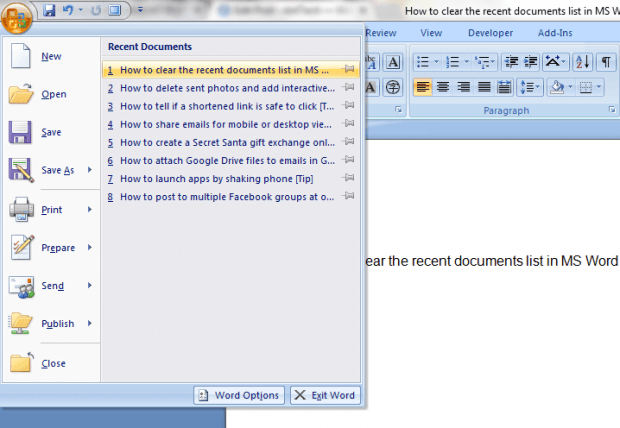 A menu will appear. Just click the "Word Options" button at the bottom part of the menu.
In "Word Options", click "Advanced".
Scroll the list until you find the section for "Display".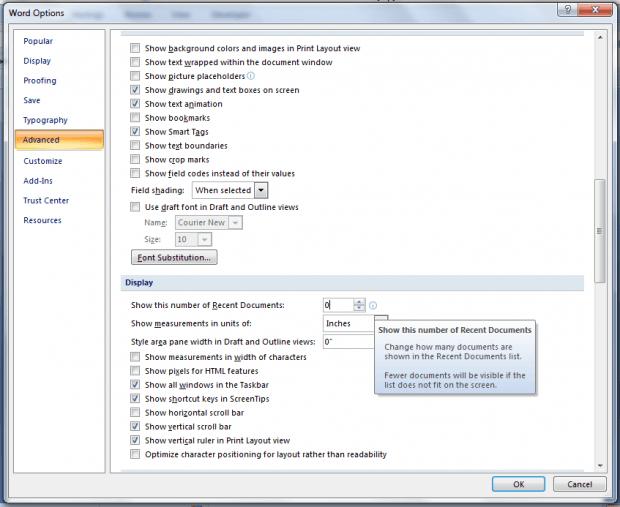 Under "Display", find the option for "Show this number on Recent Documents" then type "0" on the corresponding box.
Click "OK" to confirm.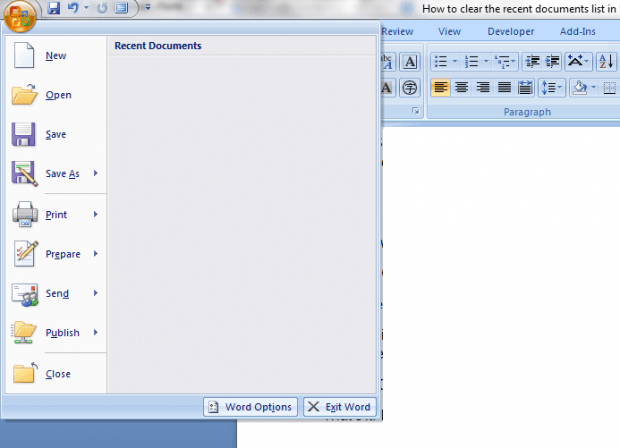 That's it. If you click on the Microsoft Office button again, you'll immediately notice an empty Recent Documents list.
After doing so, you have the option to restore the Recent Documents option back to default. You can also choose to permanently keep the Recent Documents list empty.
It's all up to you.
Speaking of which, you can also do the same for other Microsoft Office programs such as Microsoft Excel and Microsoft PowerPoint.
This method will also work on other versions of MS Word.
Related Posts