There are different apps and software that you can use to create presentations. Now, what about sharing presentations? If your objective is to conduct a real-time online presentation, you can "slidecast". It's a great alternative especially if you do not want to screen share your presentation over Skype.
What does it mean to "slidecast"? Well, it's basically a method that will allow you to remotely share your PDF presentations without the need to enable the screen share option in your instant messenger. You can also do it in real-time so it's very ideal for conducting web seminars and conferences.
How to remotely share PDF presentations in Chrome
In Chrome, click here to download and install a free browser extension called "Parallelo Lite".
Once installed, click the extension's icon in your browser's omnibar.
In order to use the extension, you will need to create an account. After you create an account, you will be automatically logged in to the Parallelo Lite app.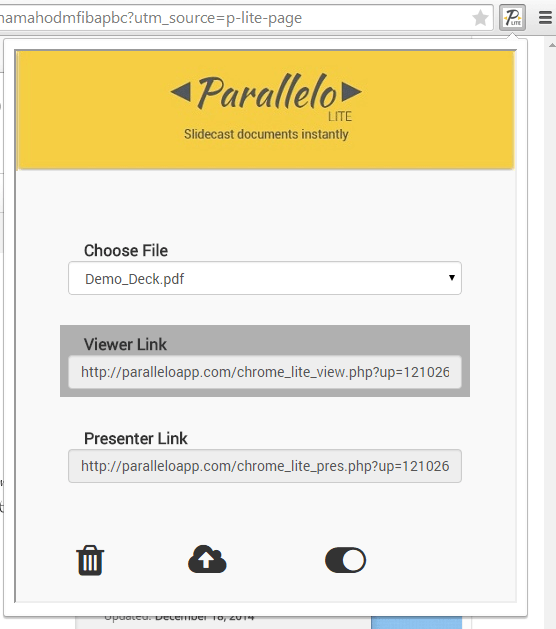 What's next? Just click the file upload button (the one next to the trash button) to upload your presentation. Remember, Parallelo Lite only supports presentations in PDF format.
After uploading the file, you will be given two links. The first one is the "Viewer Link". It's the link that you should give to your viewers. The second one is the "Presenter Link". It's the link that you should use to move your slides.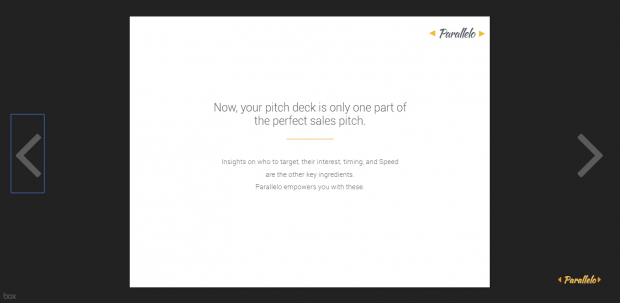 Apparently, your viewer will see your slides according to how you present them. Just click the "Next" or "Previous" buttons to show the next or previous slide.
That's it. With Parallelo Lite, you can easily share your presentations to multiple users. You can also control the slides that you want to display. This will help prevent your viewers from skipping over those important slides.
Related Posts