A previous article covered the Destroy the Web extension for Firefox and Google Chrome. You can also add a similar extension to Opera to blast away pages with. Kick Ass is an extension that adds an Asteroids game to the browser.
Add the extension to Opera from this page. There click the + Add to Opera button and then press the Reload button on the browser. As is stated on the extension's page, pages must first be reloaded for Kick Ass to work. Then press the Kick Ass button on the toolbar to begin playing the game.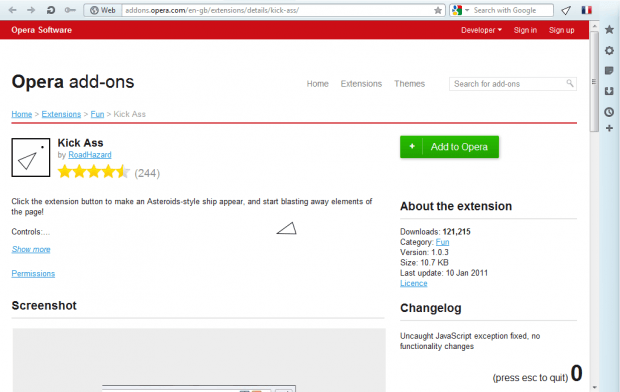 A small spaceship will appear on the website page as shown in the shot above. Press the arrow keys to move the spaceship around the page. Press the left and right arrow keys to point the spaceship in a direction and the up key to move it. Then you can blast text away from the website page by pressing Space to shoot.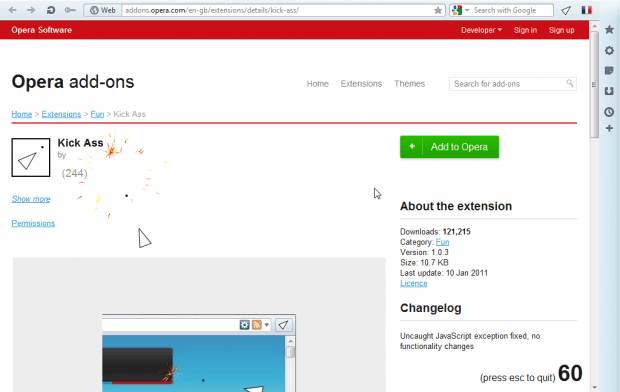 Your score is recorded at the bottom right of the browser window. However, the game does not include any time limit. As such, you can blast away the whole page.
Press the Esc key to quit the game. Note that when you quit the game the text blasted away remains erased from the page. As such, press the Reload page button on the browser toolbar to reload it.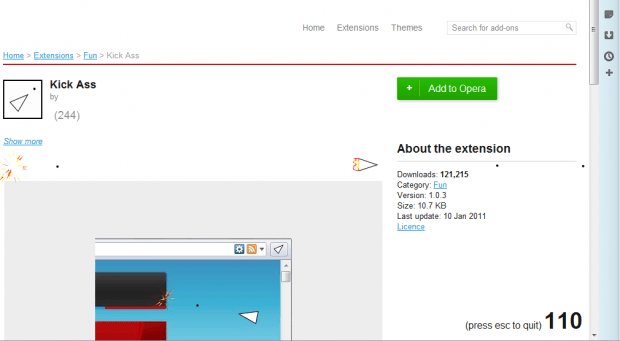 As blasted text remains erased from the page, Kick Ass can also be a handy printing extension. With it you can blast away any text that you don't need to include in the printed page. Then press Esc and print the page.
So with the Kick Ass extension you can now blow website pages away in Opera. If you don't have that browser you can still play it via the Kick Ass bookmarklet website. You can also add the Kick Ass app to iOS from this page.
Related Posts