The Firefox browser loads Macromedia Flash and other content when you open a website page. However, with click-and-play settings selected browsers load placeholder images instead. Even though Firefox has an about:config click-to-play setting enabled by default, Flash content bypasses the browser's click-to-play option. Nevertheless, you can add something like click-to-play for Flash content to Firefox with the Flashblock add-on.
The steps
Open the add-on's page and click + Add to Firefox > Install Now to add Flashblock to Firefox. Then you should also restart the Firefox browser by pressing Restart Now.
Next, open a website page with some Flash content on it. You'll find that the Flash content is now blocked as in the shot below. There, there is an F icon that you can click on to play the Flash content.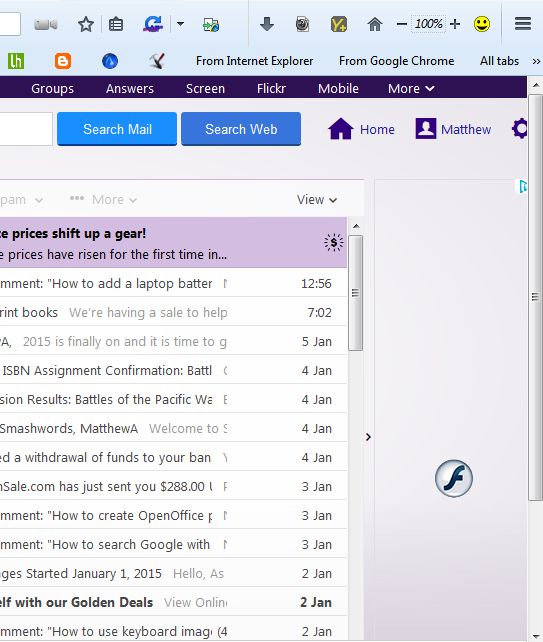 Press Ctrl + Shift + A to open the Firefox Add-ons page. Then press Options beside Flashblock to open the add-on's settings window in the shot below. From the General tab you can select to block HTML5 video and Silverlight.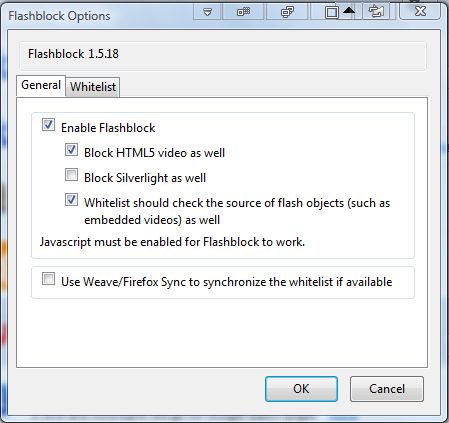 In addition, you can also set up a whitelist of websites that can load Flash content. Click the Whitelist tab and enter the site's URL in the text box. Leave the protocol prefixes such as https:// from the URL entered. Then press the Add button to add the website to the whitelist, and click OK to close window.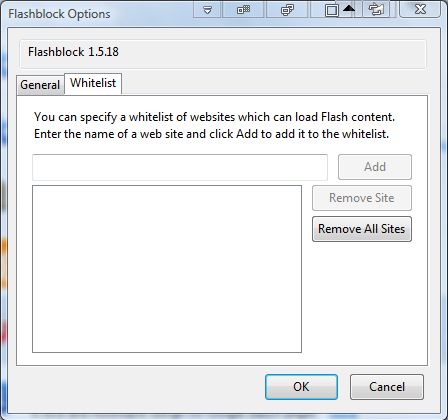 So with Flashblock you can add click-to-play for Flash content in Firefox. That will effectively switch off the Flash ads and Shockwave. Note that the add-on won't work if you don't have Javascript enabled. You can also add Flashblock to the SeaMonkey browser from the add-on's Web page.
Related Posts