This article taught you how to enable a click-to-play Flash in Firefox. You can also enable those plug-ins in the Opera, Internet Explorer and Google Chrome browsers. As those browsers have built-in click-to-play options no add-ons are required.
OPERA
Open the Opera browser, and click the Settings button at the top left of the window. Then click Websites to open the page in the shot below. You'll find a Click to Play option under Plug-ins on that page. So click that option to select click-to-play in Opera.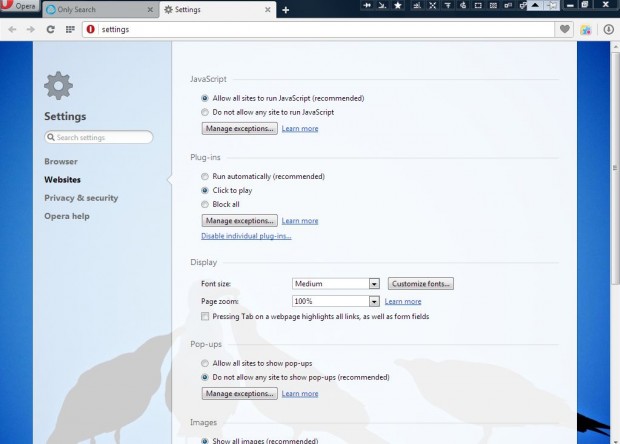 GOOGLE CHROME
In Google Chrome you should first click the Customize Google Chrome button at the top right of the browser and select Settings. Scroll down to the bottom of the page and select Show advanced settings. Then press the Content settings button to open the window below.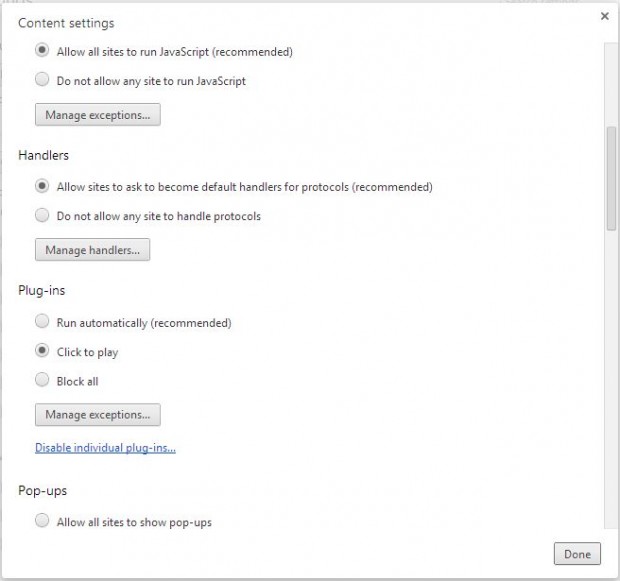 Now scroll down the window to Plug-ins. There, there is a Click to play option. Select that option, and then press the Done button.
INTERNET EXPLORER
To select click-to-play in Internet Explorer, click the gear icon at the top right of the browser's window. Click Manage add-ons, and select All add-ons from the Show drop-down list. Then you'll find a Shockwave Flash Object listed on the add-on window as below.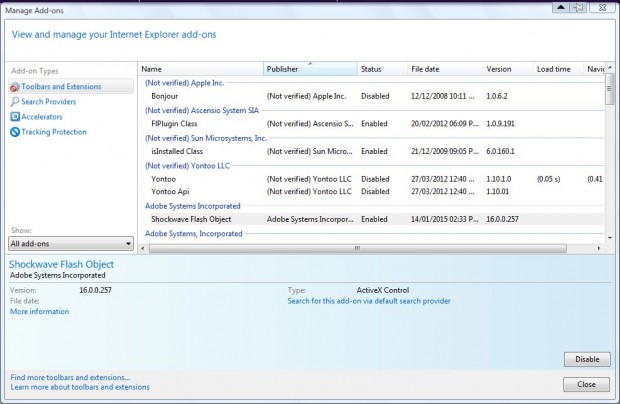 Next, right-click on Shockwave Flash Object and select More Information to open the window below. There press the Remove all sites button.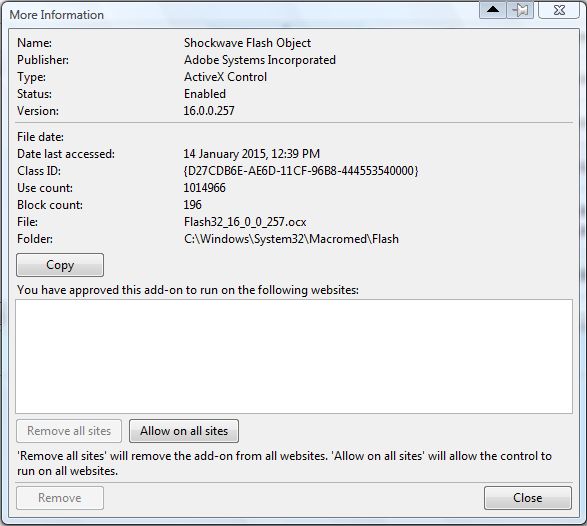 So you can select click-to-play in any of the foremost browsers. Selecting click-to-play will enhance page load times and might also extend your laptop battery a little.
Related Posts