Evernote has a nice list layout. You can view your notes as well as your notebooks in a list view. You scroll down the page to see all of your notes. You can also sort your notes by date and title. It's really simple and pleasing to the eye.
Now, what if you want to organize your notes in a different way? What if you want to display your notes just like the way that you view your lists in Trello? If you want, there's a way for you to organize your Evernote notes to make them appear as lists. Just read the rest of this post to learn how.
How to organize Evernote notes like Trello
On your web browser, click here to go to "Kanbanote" – a free web app that lets you organize and display your notes from Evernote in a Trello-like list view.
Log in to Kanbanote using your Evernote account. If you are asked to allow the web app to access your Evernote notes and notebooks, just click "Authorize".
After you've successfully logged in to your Kanbanote dashboard, you will be asked to create a new list. To do so, just click the green plus icon on the top-right section of your dashboard. The list will contain your Evernote notes.

Choose a title for your list and then select an Evernote notebook that you wish to display on your list. You can also add tags if you want.
Once you're done, click "Save Changes".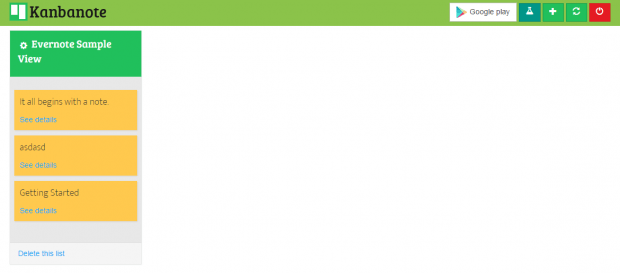 After which, the web app will automatically display your Evernote notes in a Trello-like list view. Click "See details" to view the full note.
With Kanbanote, you can also transfer notes to another list via drag and drop.
It's that simple.
Related Posts