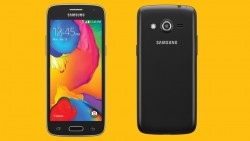 The Samsung Galaxy Avant is surly a great device to open the ports with root access so you can enjoy some third-party developers work with custom ROMS and rooted applications from the Google Play Store. It's still running the same Android 4.4.2 KitKat it came with out of the box. That's normally a bad thing for owners who are running stock Android with added bloatware because they want as many software updates as possible. However, those with root access generally avoid the over the air signals because flashing stock firmware takes the root away.
You should never accept official software updates over the air (OTA) because it can brick your device. Only accept them if the phone carrier or manufacturer says it's OK. That's generally rare. Instead we want to flash that same file that's available manually. Samsung devices are easy to make this happen through Odin. Let's take a look how it's done.
BEFORE WE BEGIN
You must have a Windows computer for the Odin program.
You can use a laptop, notebook or Windows PC.
You must enable the USB Debugging mode from the developer options menu.
Make sure you have at least 50% battery power.
HOW TO UNROOT THE SAMSUNG GALAXY AVANT
Download the official stock firmware from this link.
Download the Odin version from this link.
Extract the contents to the desktop of the computer.
Open the Odin executable file and run the program so it's open on the computer.
Connect the phone to the computer with the USB cable.
Click the PDA/AP button and upload the official firmware file.
Turn the Auto Reboot and F Reset Time options on.
Click the start button to flash the official firmware file on your device.
Wait until it completes. It will reboot by itself because we checked the box telling it to do that.
After the phone reboots you can log in to your user account and take control of the phone again. The device isn't rooted anymore and all the extra apps and custom ROMs or firmware you had running are gone. You are back to the official stock firmware with the native Samsung apps and programs. Furthermore, you can accept official over the air notifications which come when a new software update is available.
Related Posts