At long last, WhatsApp users can now send and receive messages from their contacts via Web. In a recent blog post, the developer of the said instant messaging app has officially announced the availability of its web client. Nonetheless, the web client will only be working as an extension of the app on your phone. Users should also keep in mind that WhatsApp Web will only work in Chrome.
To use the WhatsApp web client, here's what you need to do.
How to send a WhatsApp message via web
To get started, you must have the WhatsApp instant messaging application installed on your phone first.
After which, you will need to open Chrome then click here to go to WhatsApp for Web. As you can notice, there's a QR code on the page that you will need to scan using your phone.
On your phone, open WhatsApp and then go to its menu. In the menu list, select "WhatsApp Web". This will open the app's built-in QR code scanner.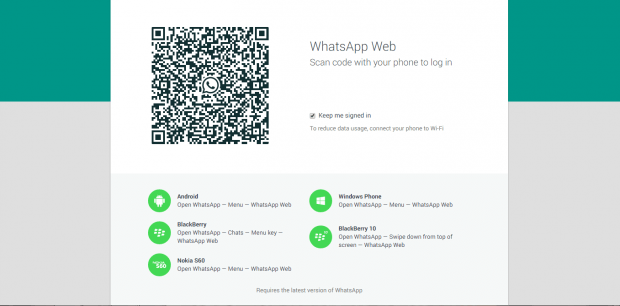 Scan the QR code on the WhatsApp for Web page and that's it. You have successfully connected the web client to WhatsApp on your phone.
The interface of the web client is similar to the one that you have on your phone. However, in order to start a new chat, you will need to use the search function instead of pressing the new chat button.
You should also keep in mind that your phone must be connected to the Internet in order for the web client to work. It is recommended that you connect your phone to Wi-Fi first before connecting it to the web client.
That's all.
Related Posts