In build 9926, Windows 10 Technical Preview (TP) again redesigns its Start Menu. However, the basic structure is still there: on the left is a list of recently used apps, and on the right is Windows 8-like Start Screen. In this simple tip, I'll show you how to make Start Menu in Windows 10 TP build 9926 not to show your recently opened items.
How to hide recently used items in Start Menu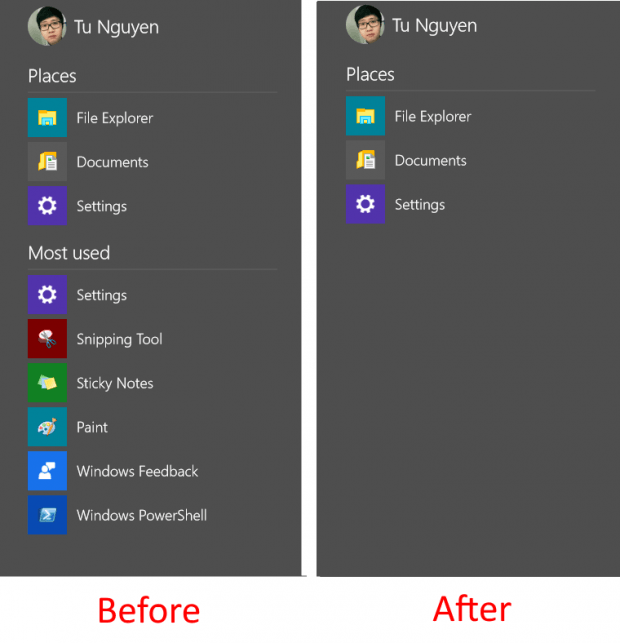 This simple tip can be done by following these steps.
Right click/Long tap on Taskbar and choose Properties.
Select tab Start Menu.
Then you'll see there are two options for privacy. All you need to do is uncheck them then hit OK.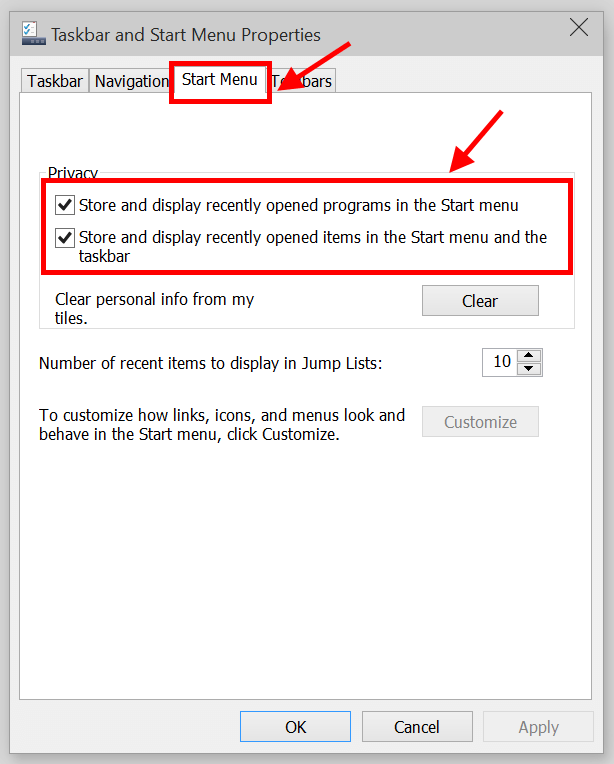 Related Posts