As you can notice, Chrome automatically updates itself to the latest version. Unlike before, you no longer need to manually update the web browser. It's quite convenient especially if you don't have much time to check for the latest updates.
However, this also implies that you'd have to let go of those features that you love in exchange for new updates. If you don't want this to happen, you can opt to disable automatic updates in Chrome.
How to disable automatic updates in Chrome
Open or launch your Chrome web browser.
In the address bar, type chrome://plugins then hit "Enter".
In the plug-ins page, find "Google Update" then click "Disable".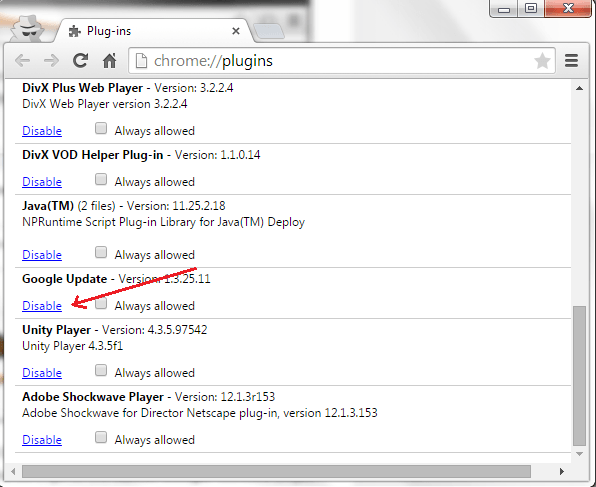 That's it. Once there's a new update, Chrome will still keep your current browser version. To confirm this, you may go to Chrome's about page (go to Menu > About Google Chrome) and you'll see a notification that the latest browser update has failed.
If you want to restore the setting for automatic updates, just repeat the steps above but this time, you will need to click "Enable" instead of "Disable".
It's that simple. Just keep in mind that this method only applies to Chrome. It won't disable the automatic updates for third-party Chrome extensions.
Related Posts