The Alexa rankings show traffic stats for websites. So you can check traffic sites for your own websites, or others, from the Alexa website. The Alexa Sparky extension for Firefox adds Alexa graphs for websites directly to your status bar.
Go to this page to add Alexa Sparky to your Firefox browser. Click the + Add to Firefox as well as the Install Now buttons to install. In addition, you should also restart the browser. As Mozilla removed the statusbar from Firefox 29, add the The Addon Bar (Restored) extension to the said browser. Then you'll find an Alexa traffic graph on the status bar as shown below.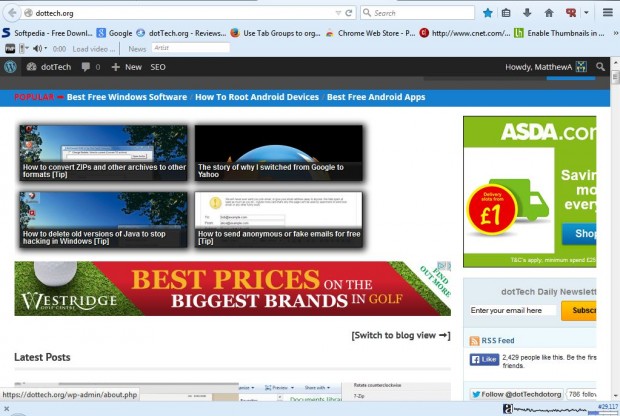 Now you can check traffic stats for the website open in your browser directly from the status bar. Click the Alexa graph and then select Traffic Stats to open the page in the shot below. The Alexa page in the shot below shows you the traffic stats for dotTech.
That page provides details for the site's global rank. In addition, it includes bounce rate, daily pageviews per visitor and time on site statistics below the graph. You can access further stats for your website by setting up an Alexa account.
To customize what the status bar Alexa graph displays, right-click over it and select Options. That will open the Alexa Toolbar Options window shown below. There you can remove things from the graph by clicking their check boxes.
So this add-on gives gives you a shortcut for Alexa website data. With it you can discover website traffic trends and find details for your website's Reach and Rank.
Related Posts