Firefox doesn't have any hotkeys that you can press to quickly adjust the dimensions of the browser window. That would be a handy addition to the browser, and you can add just that with the ResizeIT extension for Firefox. That's an add-on that resizes and positions the browser window when you press a hotkey.
Adjust the size of browser windows with hotkeys
Press the Continue to Download button on this page to add ResizeIT to Firefox. Then press the + Add to Firefox and Install Now buttons to install. A Firefox restart is also required for this add-on.
Next, press the Alt + 1 hotkey. That will then resize and position the Firefox window as shown in the shot below. In addition, there are three more hotkeys that you can press. They are the Alt + 2, Alt + 3 and Alt + 4 keyboard shortcuts.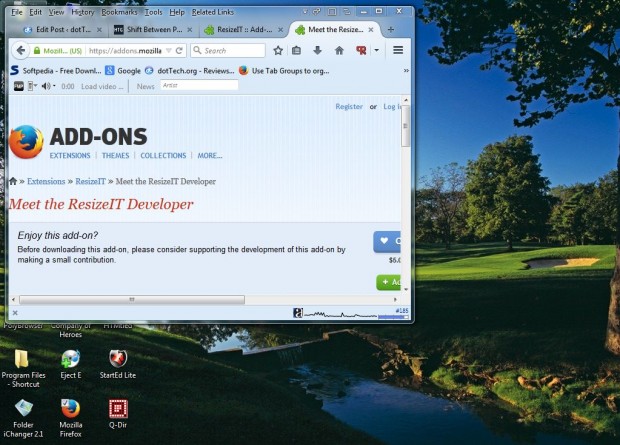 Of course, you can always adjust the extension's settings for the window dimensions. Press the Open menu button and Add-ons to open the extension page. Then scroll to the ResizeIT add-on and press the Options button beside it. That will open the window below.
So there you can enter alternative dimensions in the hotkey text boxes. The left text box is window width and the right one is height. Alternatively, you could resize the Firefox window and then press the Current size button. That will adjust the dimensions to match the current open browser window. Click the OK button to save the settings, and then press the hotkeys to adjust the window dimensions.
If you ever need multiple browser window dimensions this add-on will come in handy. It will certainly be handy for resizing multiple browser windows so that they fit on the desktop better.
Related Posts