Let's just say that you're browsing online and you happen to stumble upon a random song title. Since you're curious about the song, you decided to find out whether it's available on Spotify. Since Spotify works as a separate app, you won't be able to search for the song unless you launch the app. The thing is it can be quite inconvenient. If you don't want to go through a lot of hassle, you can choose to add the "Search in Spotify" option to your context menu. This can be done if you're using Chrome.
How to search for songs in Spotify via context menu in Chrome
In Chrome, you must first download and install a third-party extension called "Spotify Search".
After installing the extension, you don't really need to do anything as it will automatically add the "Search in Spotify" option to your Chrome context menu.
So what's next? Well, you have to make sure that you have the Spotify client installed on your computer. Just click here to download Spotify for Windows. Unfortunately, this extension won't work if you're only using the Spotify Web Player.
Once you have Spotify on your computer, just log in to your account. See to it that the Spotify client is running on the background.
Next, open any web page or site with some information about an artist, singer, album or song title.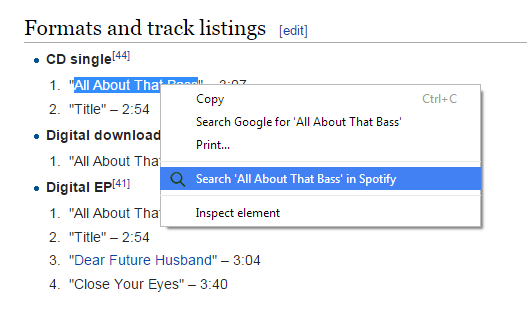 Highlight the text for the song or track that you want to search. Right-click on the text to open the context menu then select "Search in Spotify".
In the dialog box that appears, just click "Okay" to confirm.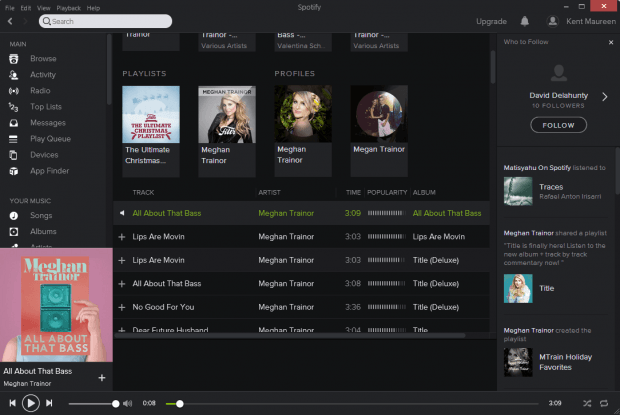 Spotify will automatically search for the song title or artist that you're looking for. The results will be displayed on your Spotify desktop client. Just pick any item from the list of results to play it.
That's it. You're done.
Related Posts