More recent versions of the Firefox browser include sidebars for bookmarks, history, add-ons, etc. From the sidebars you can quickly access your bookmarks and other items. You can customize those sidebars with the OmniSidebar add-on for Firefox.
Open the add-on's page and press the + Add to Firefox button to install it. You'll then find an OmniSidebar button on the browser's toolbar. Open the Firefox sidebars by right-clicking that button and selecting one from the menu in the shot below.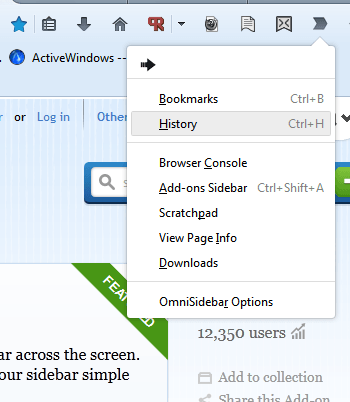 So select a sidebar to open in Firefox from that menu. Then you can customize it by right-clicking the OmniSidebar button on the toolbar and selecting OminSidebar Options. That will open the window below.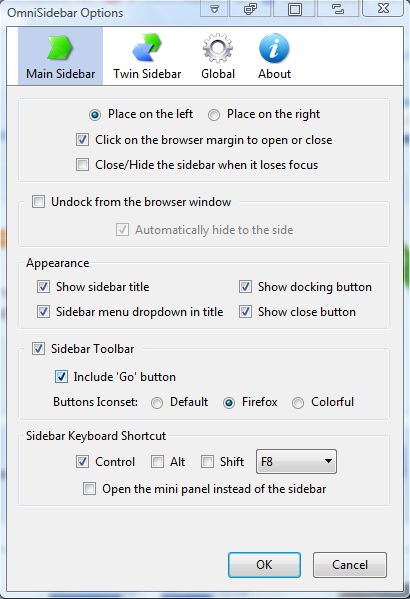 From the Main Sidebar tab you can move the sidebar to the right of the window. Click the Place on Right radio button to move it to the right as shown below.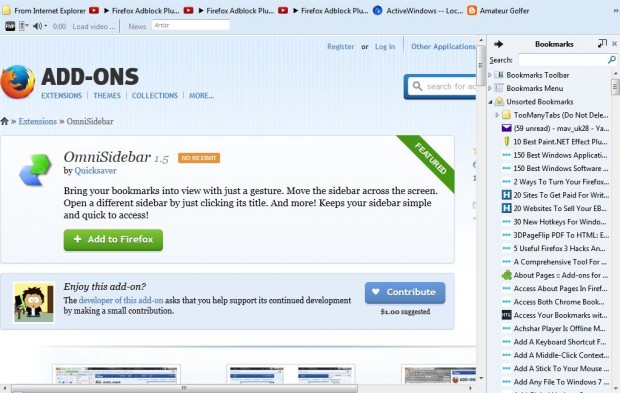 There is also a Sidebar Toolbar option on that tab. Click the Sidebar Toolbar option and Include Go button check box to add a new button to the sidebar as in the shot below. Then you can open Firefox about:pages in the sidebar by entering them in the text box. For example, enter about:config to open that page in the sidebar.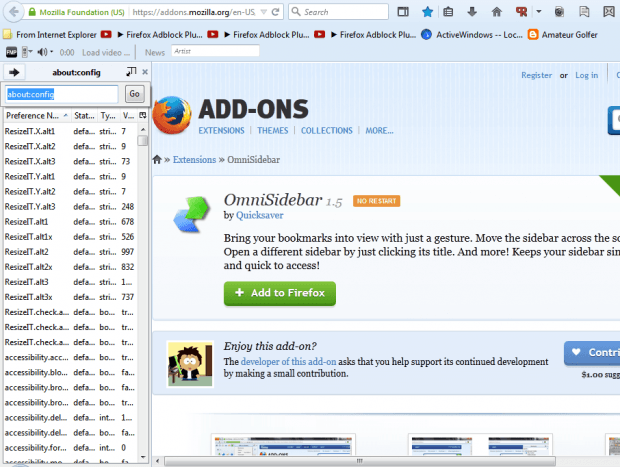 You can open two sidebars in the same window by selecting the Twin Sidebar tab. Click the Enable the Twin Sidebar on the opposite side check box. Then press the Open Twin Sidebar button on the toolbar to open a second sidebar in the browser's window as in the shot below.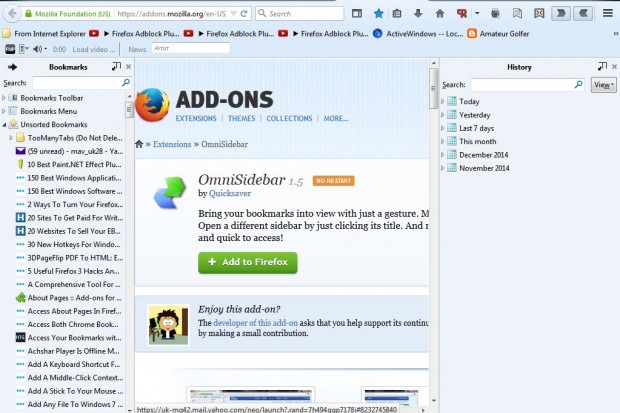 The extension also has a glass style option that you can select. Click the Global tab on the add-on's window and select the Apply glass style to all sidebars check box to add the glass theme to sidebar. Then drag the bar to add transparency to the sidebar.
In addition, you can also set up new hotkeys to open the sidebars with. Click the Main Sidebar tab and select one of the keyboard check boxes near the bottom of the window to set up a hotkey. Then click the drop-down list to choose an additional key for the sidebar hotkey.
So this add-on gives you many extra options for Firefox's sidebars. You can open the OmniSidebar website for further add-on details.
Related Posts