You can organize bookmarks in the Firefox bookmark Library window by selecting the columns. However, that doesn't organize the bookmark menu opened from the toolbar. With the SimpleSort Bookmarks add-on for Firefox you can quickly organize Firefox bookmarks on that menu by their title, URL or date.
This is the extension's page at the Mozilla website. Press the + Add to Firefox and Install Now buttons on that page to add SimpleSort Bookmarks to the browser. Then look out for the extension's button on the toolbar shown in the shot below.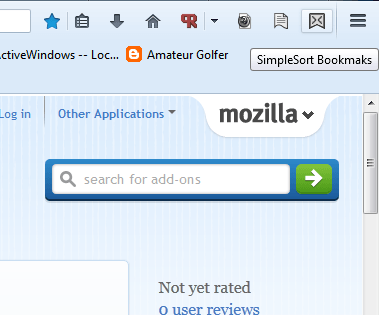 You can sort the bookmarks on the menu by title, URL or date. Press Ctrl + Shift + A to open the Add-ons page. Then press Options beside SimpleSort Bookmarks to open the tab below. There select the Sort by drop-down list and choose Title, URL or Date from there.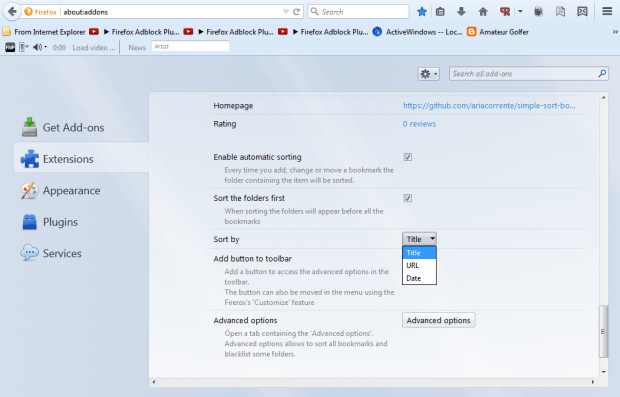 Then press the SimpleSort Bookmarks button on the toolbar to open the tab below. Press the Sort all bookmarks button on that tab. It will then ask you to consider setting up a backup. Press the Start Sorting button to organize the bookmarks without backing up.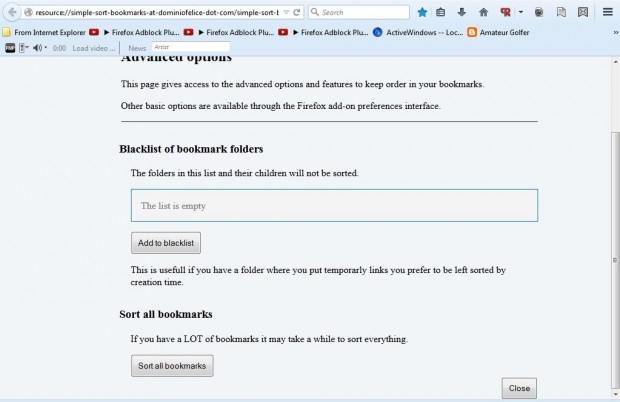 Now press the Show your bookmarks button on the toolbar. That will open the bookmark menu as in the shot below. If you selected to sort the bookmarks by title, the websites on the menu will now be organized A – Z as shown below. The extension organizes both the website shortcuts and folders on the menu.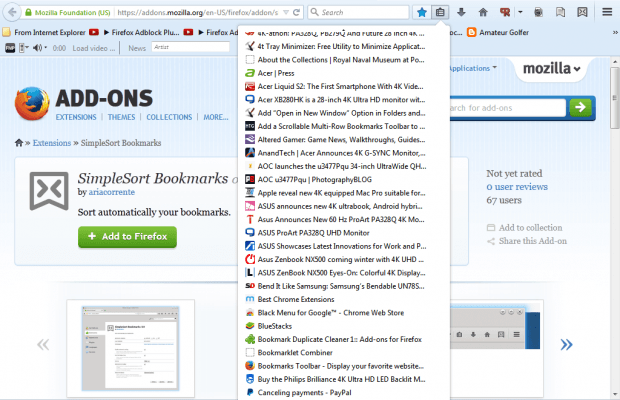 So this add-on will give you a quick way to organize your Firefox bookmarks more efficiently. With better organization you can find and open specific websites on Firefox's bookmark menu more quickly.
Related Posts