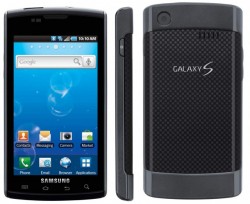 The Samsung Galaxy S captivate is a smartphone that's starting to age, yet we know people are still using it as their daily drive. Furthermore, once a phone begins to get older, they make the ideal choice to use as a secondary phone and get into modifying the operating system with installing custom ROMs and other things like custom firmware. If you want to dabble in changing the OS for the better you can do that by following the guide after the jump.
BEFORE WE BEGIN
Applying the following steps does void any warranty you might still have on the device. You can get those privileges back again by returning back to stock Android just like it was before opening the ports with this guide.
You are using SuperOneClick so if you don't look the rooting experience you get from that tool we advise not following the guide. Of course, the flip side to that is everyone who doesn't mind has an easy way of gaining root access on their devices with one click, hence the name of the tool.
You must enable the USB Debugging Mode by following these steps > Turn on the device > Settings > Developer Options > Tick the USB Debugging box.
If you do not see the Developer Options menu from the Settings menu, you must unlock it by tapping on the build number seven times. That's the firmware build number which is available from the About Device menu.
HOW TO ROOT SAMSUNG GALAXY S CAPTIVATE I896
Download the SuperOneClick tool from this link here.
use the desktop of the computer to extract the files.
Find the USB cable that comes with the device and connect it to the computer.
Click the SuperOneClick executable file on the desktop. You'll find that inside the extracted contents.
Search for a button that says "root" inside the program.
Click the button and do not touch anything until the flashing stops.
If the device doesn't reboot automatically you should apply that manually. After rebooting the phone is ready for a custom ROM or applications which require root access from the Google Play store.
Related Posts