There's nothing like opening up the ports with root access on your secondary device to have some fun with custom ROMS and other things alike. However,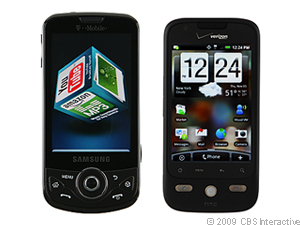 sometimes we wish we could return back to the stock Android and use the device how it comes out of the box again. Often people associate that premium feeling with leaving the device how the manufacturer intended it to be used. Luckily we can do just that if you followed our rooting method. Now I'll show you how to take away that root access easily.
BEFORE WE BEGIN
1. There's no point being here if you haven't already rooted your smartphone. Once you have done that you can come here.
2. You must have a Windows computer or laptop with a working USB port in the side. We are connecting to the computer. It must be Windows because we are installing the Odin application.
3. Make sure you have the up to date Samsung USB Drivers. If the device doesn't come up in the Odin tool it's likely because of the drivers.
HOW TO UNROOT THE SAMSUNG BEHOLD 2 FOR T-MOBILE
1. Download the din flasher and stock firmware here.
2. Power down the phone.
3. Boot it back up in Download Mode.
4. Connect the device to the computer but don't touch anything yet. We"ll come back to it in a minute.
5. Open up the Odin multi-downloader by extracting the contents to the desktop.
6. Select the option that says "Behold_Partiton.ops" from the OPS screen.
7. Now open the Odin application on the desktop and click the PDA button.
8. Fetch the
T939UVIJ6-PDA-CL81521-REV1.tar.md5
file from the extracted contents on the desktop. It's inside the Odin zip file.
9. Click the Start button from inside Odin and wait for the flashing ot finish.
10. Do not touch any buttons until it does.
Once it's done you can disconnect the phone from the computer and your device will return back to its original state.
Related Posts