Most word processors have options to change the font color with. MS Word 2010 also includes a variety of gradient options. With those options you can add color gradients to text in MS Word documents.
Open MS Word 2010/13, and then enter some text into the document. Select the text in the document with the cursor, and click the Font Color option on the Home tab. From there select Gradient > More Gradients to open the window below.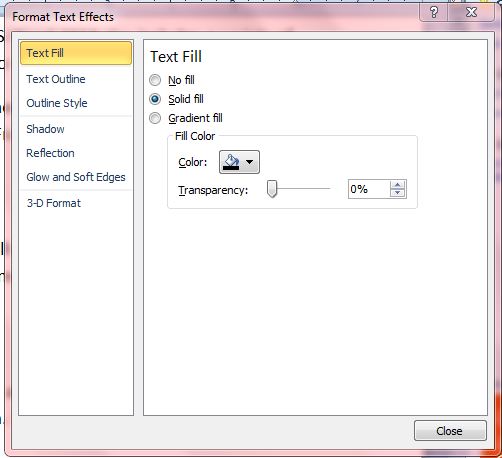 Click Text Fill on that window, and then select Gradient fill. That will open the options shown in the shot below. There click on Preset colors to choose a gradient color scheme. Below that you can choose linear, radial or rectangular gradients for the text.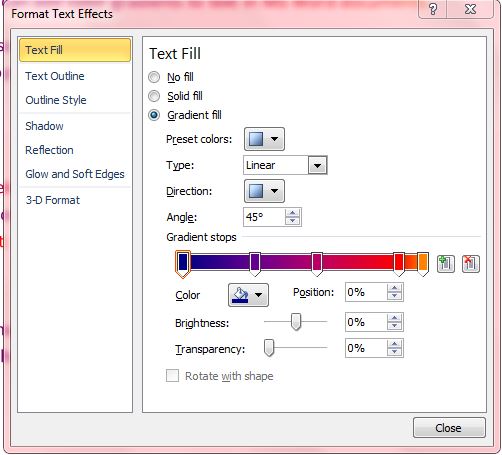 Click the Direction drop-down list to choose alternative gradient directions as below. Below that there is a Gradient stops bar which you can adjust the colors in gradient with. Drag the scroll bars on that bar to customize the gradient.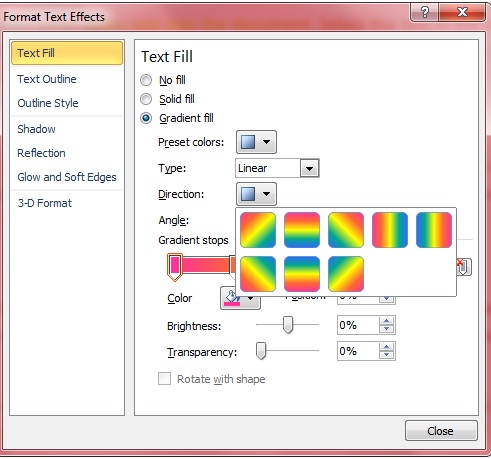 Click the Close button to exit the window. Your document text will then include the new multicolored gradient as shown in the shot below.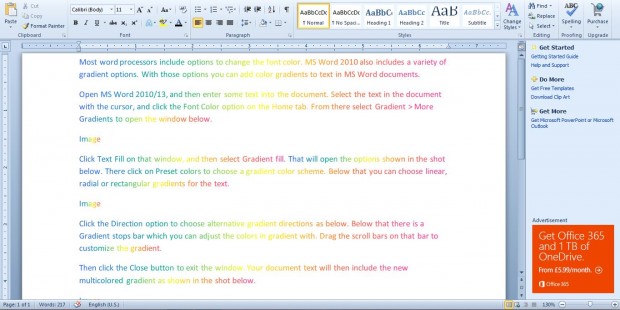 So with those formatting options you can add some snazzy gradients to MS Word document text. The text gradients add a little more flamboyance to document covers and posters.
Related Posts