The Windows Start Menu includes a user account picture at the top. Windows doesn't include any option to remove the user account picture, but you can still do that with Classic Shell. That's a software package which includes a variety of customization options for the Start Menu.
You can add the latest version of Classic Shell to Windows 7 or 8 by pressing the Download Now! button on this page. Add an alternative supported version of Classic Shell to Vista from this page. Then run through the setup wizard to add the software to Windows, and open the program's window in the shot below.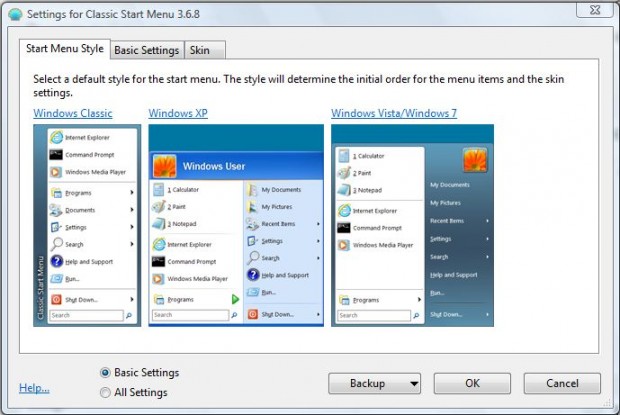 First, click the All Settings radio button on the window to open all the Classic Shell tabs. If it's converted your Start Menu to a classic alternative, click the Controls tab and select Windows Start Menu to restore the default under Left-Click opens. In addition, you can also select that option under Windows key opens.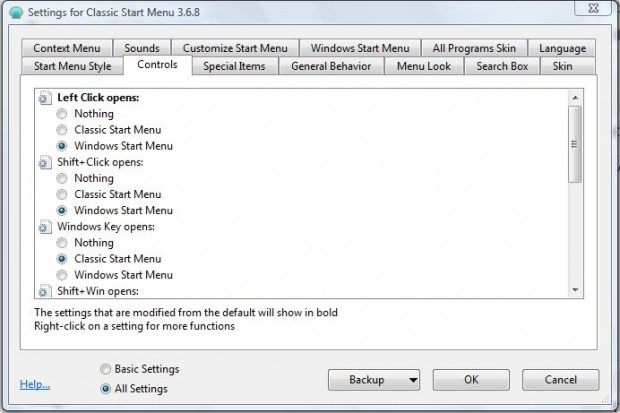 Then click the Windows Start Menu tab. That includes a Hide User Picture option on it. Select that option, and press the OK button on the window. The Windows Start Menu will no longer include a user account picture on it as shown in the shot below.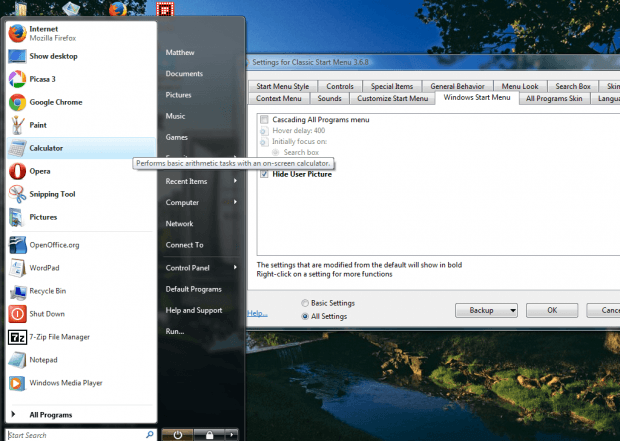 This might be a handy option if you find that the user account picture doesn't match a new third-party Windows theme. Classic Shell also has lots of other great customization options, and with the software you can convert the Start Menu to classic alternatives as covered in this article.
Related Posts