As Microsoft starts pulling Windows and Windows Phone (WP) together, we already have seen so many features from WP that made their way to Windows 10. With that being said, the latest one in Windows 10 TP build 9926 is Offline Maps.
Download offline maps in Windows 10
Anyways, there is not much to explain about this feature as its name obviously speaks for itself. Once you downloaded region's map, you are able to view, search, and find direction without Internet connectivity. However, satellite view is not included in offline map. In Windows 10 TP build 9926, you can download an offline map as followings.
Open Maps setting by typing "Maps" into the search bar on the Start Menu then select the first result.
In the Settings window, click/tap the plus-sign button "Download a map."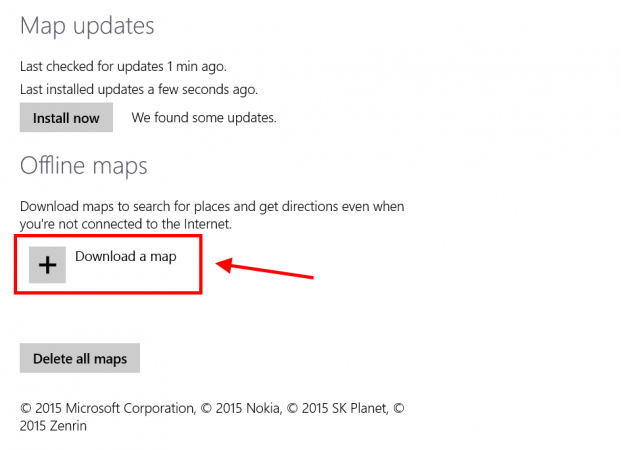 You'll need to select your specific regional map to download. In some small countries, a map could cover the entire country. But in a big state like the U.S., each state has its dedicated offline map.
Now you just have to wait for your maps to be downloaded.
That's it. Enjoy!
Related Posts