For some of you who keep testing out new builds of Windows 10, it seems that Cortana is the biggest feature added to build 9926. However, the virtual assistant is not available yet for people who live outside the U.S. But don't worry to much, Microsoft confirmed that Cortana will finally come to many regions and languages. If you don't locate in the U.S. and you really want to test out Cortana in Windows 10 Technical Preview build 9926, there are some settings you can change to make Cortana work.
What you need to do is changing your system region and format to United States (English). But first of all, you must have English (US) as your system primary display language; otherwise there is no way to enable Cortana.
To change the system region and format, you should do the followings.
Open Settings via the Start Menu.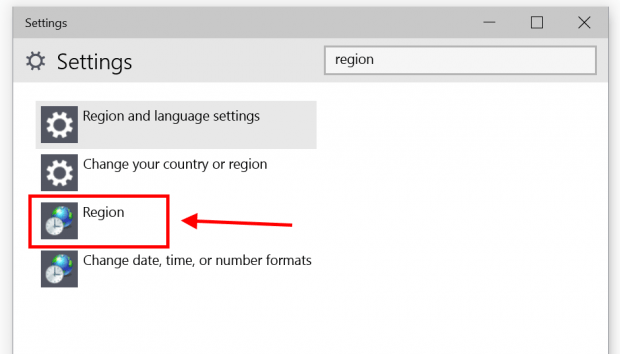 Type "region" (without the quotes) into the Settings' search box at the top right corner.
Select the result "Region". Be sure to select the one that has a green globe icon.
In Region window, at Formats tab, you need to select "English (United State)" in the drop-down menu.
Then switch to Location tab and select "United State" at the option "Home location."

Hit OK to apply the change.
To make sure the system location will be changed, you need to restart your Windows.
And that's all. Now you can click or tap the search box right next to the Start button to launch Cortana. For starters, you can learn how to enable Cortana in Windows 10 by reading this post.
Related Posts