This Chinese New Year, it's time for you to send your greetings and well-wishes to your family and friends. It's also a perfect time for you to showcase your skills in writing calligraphy. If you have some knowledge in writing Chinese characters, then Google has something in store for you – it's very own Chinese New Year calligraphy page.
With it, you can create your own calligraphy sans the inky fingers. Plus, it's interactive. Every stroke will be animated. It's perfect for sharing your Chinese New Year well-wishes to your family and friends.
So if you're all set, here's how to get started.
How to create and send Chinese New Year greetings with digital calligraphy
First, open this link to go to Google's official Chinese New Year calligraphy page.
Once you're there, click "Create and Share".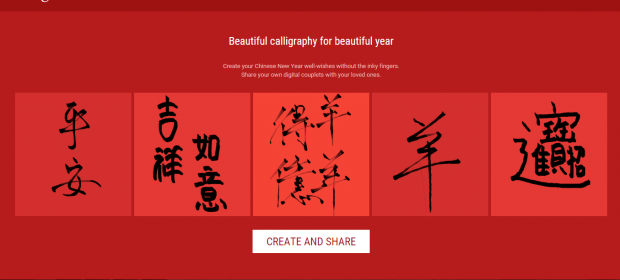 On the red virtual paper, use your mouse or stylus to write your greetings in Chinese characters.
Write every stroke with care and once you're done, click the "eye (preview)" button to view the animated version of your digital calligraphy art.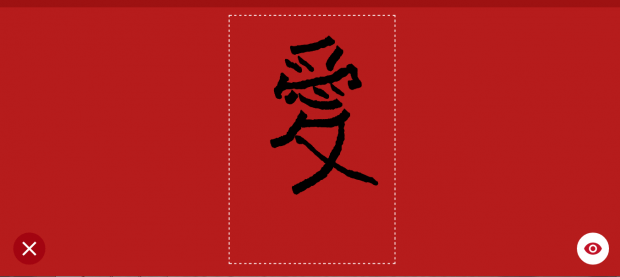 You can click the undo button to go back and edit the character that you wrote on the red paper.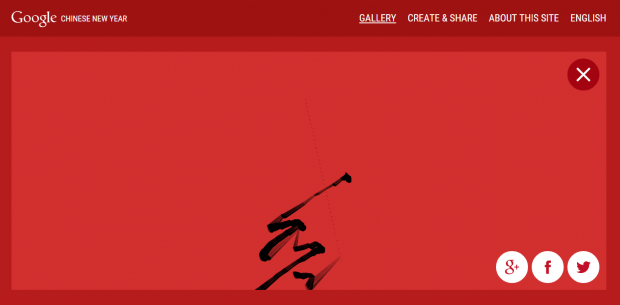 While on preview, click the "Share" button on the bottom right of the page to send your Chinese New Year greetings in digital calligraphy style to your friends and family online. You can share your greetings via Facebook, Email, Google Plus, Twitter, etc.
So that's it. You can also check the Gallery for more Chinese New Year calligraphy art.
Related Posts