In a previous post, you've learned how to type Japanese characters in Android. This time, you're going to learn how to type Japanese characters while you're browsing the web. This will be very helpful if you want to write emails and online messages in Japanese language. There's also no restriction when it comes to the web browser that you're using. You can use Chrome, Firefox, Safari, Opera, etc.
Just read and follow the steps below to get started.
How to type Japanese characters online
First, click here to go to the multilingual keyboard of "Lexilogos". It's a web-based keyboard (virtual keyboard).
On the virtual keyboard screen, you can see an empty field at the top. The Japanese keyboard is located below the empty field.
By default, the keyboard will be set in Hiragana but you can also switch to Katakana or Kanji. Just click the options right above the keyboard.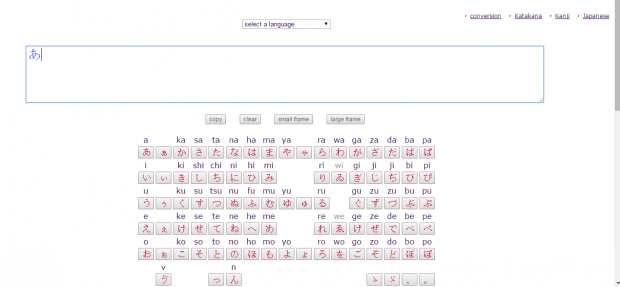 Now, go ahead and click any of the keys to start typing in Japanese. Each key is presented with an English syllable or vowel counterpart so it's great for users who are not that familiar with the Japanese syllabaries.
For a more convenient typing experience, you can use your laptop or computer's tactile keyboard. Just type the words in Romaji (writing Japanese in Roman letters) and the online keyboard will do the rest.
Once you're done, just click "Copy" to automatically copy the text to your clipboard. You're then free to paste and share the text that you wrote in Japanese via email, Facebook, Twitter, etc.
You can also bookmark the multilingual keyboard for future use.
So that's it. You're done.
Related Posts