If you want to get the most out of your new smartphone in the Samsung Galaxy A3, you must open up the system internals away from the restrictions that are in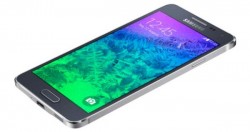 place no thanks to the manufacturers. They like keeping things under wraps for their own business. With that being said, there's nothing illegal about opening the ports with root access so you can have more fun with your phone. Only then can you start thinking about installing a custom ROM and feasting your eyes on an OS that differs from the stock Android with Sammy's bloatware on top.
REQUIREMENTS
The one thing you should understand before going any further is that this device is due for a future software update which Google could patch the current exploit. That's why it's important to follow the guide if you are running Android 4.4.4 KitKat only. Do not follow the guide if you are running Android 5.0 Lollipop in the future. You should use our search box for a new guide on that 5.0 + firmware.
BEFORE WE BEGIN
You want to use the files on the Samsung Galaxy A3 model numbered A900F only. There are three main variants of the smartphone, all with unique model numbers. Each number has a different file for the guide. Flashing the incorrect file on your device can cause damage or even brick the handset.
You can check your numbers by turning it on, stopping over at the Settings > About Device menu. Now take a look that it matches up with the digits in the title. Only then should you continue.
Applying the following does void the warranty. If you paid for a warranty then you are likely still under the same since the device is still new. That's something to think about before going past this point.
You need to have a Windows PC because the Odin application we are using today does not work on any other operating system. The Samsung developers only make it for Windows because it's the most popular OS that most people can use.
HOW TO ROOT THE SAMSUNG GALAXY A3 SM-A900F
Download the rooting package from here.
Down load the Odin version from here.
Download both files to the desktop and extract them.
Run the Odin tool so it's working on the computer.
Boot the A3 in Download Mode by pressing the Volume Down + Home + Power keys. Now press the Volume Up key when it gets to the warning screen.
Connect the smartphone to the Windows computer with the USB cable.
Do not touch any of the default settings inside Odin.
make sure the re-partition box is left off.
Now click the start button.
Wait until Odin says pass or the ID: Com port changes to yellow.
Disconnect the handset and you are ready to start flashing custom ROMs and download rooted applications from Google Play. Cheers!
Related Posts