The iZoom extension for Google Chrome is one that you can quickly fit website page contents into your browser window. The extension has three alternative zoom modes that you can select from the toolbar. Those zoom modes will fit the page in so that there are no horizontal scrollbars at the bottom of the window.
Open this page and press the + Add to Chrome button. That will add the extension to the browser, and you'll find an iZoom button on Chrome toolbar. Click on that button to open the extension as in the shot below.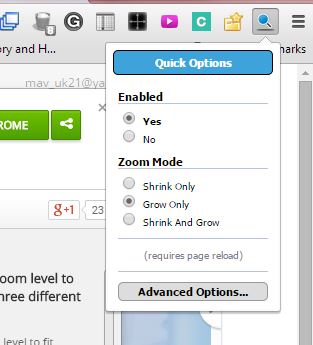 There you can select from three zoom modes. If you select Shrink, the zoom is always at 100%. So zoom into a page so that there's a horizontal scroll bar at the bottom, and then select that option. Press the Reload this page button to apply the option, and the browser will then zoom in so that the page fits in its window.
Then there's the Grow Only option. That open expands the website so that it fits the width of the window. Alternatively, you can select the Shrink And Grow option that will shrink and expand content to fit the window.
In addition, you can also adjust the mode settings. Select Advanced Options to open the tab in the shot below. There you can adjust the Maximum Zoom Allowed percentage used by the Grow and Shrink And Grow modes. Press the Save Options button to save the settings.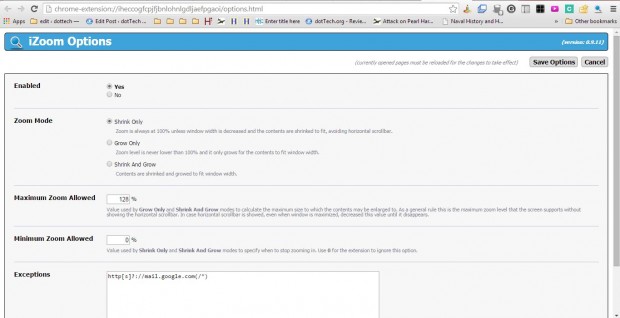 If you browse the Web on notebooks or tablets with smaller VDUs, this extension can come in handy. Then you can quickly adjust the pages so that they fit within the browser windows without any horizontal scrollbars.
Related Posts