Some Android devices would literally scan all your media folders and then show all of the photos and thumbnails that it scanned to your media gallery. Well, this can be a problem especially if you have media folders that only contain thumbnails or stickers from specific apps. They're not supposed to show up on your gallery but they're there and it's quite annoying.
So what do you need to do? If that is the case, then you can choose to hide these unwanted folders by following the steps listed below.
How to hide unwanted folders in Android Gallery
If your device doesn't have a decent file manager, download one from the Play Store. You can download the AntTek File Explorer or File Manager (Explorer). You can download these apps for free.
Next, go to your media gallery and open one of the folders that you wish to hide. Select an image and then view its "Details" or "Properties". Take note of the file path. The file path is where you can find the actual location of your unwanted folders/albums in your file directory.
After which, open your file manager app and then go to the file path indicated. For example, if the unwanted folder that you wish to hide is located under the DCIM folder, then go to /storage/sdcard/DCIM and then look for the said folder.
Open the folder and then browse its images. Find any irrelevant image like a thumbnail or a duplicate image and then rename that image to ".nomedia".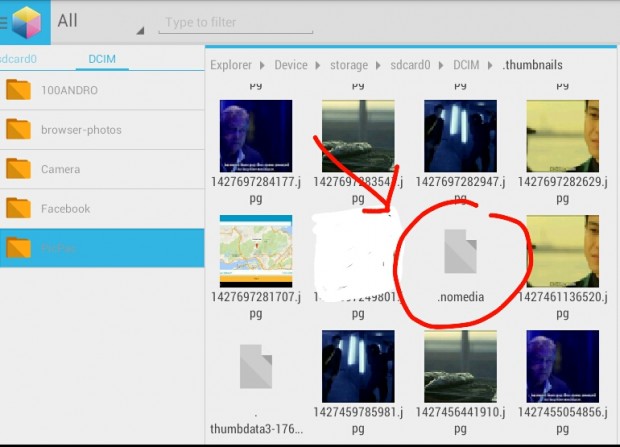 If you want, you can also create a text file and save that text file under the folder that you wish to hide. Make sure to rename the text file to ".nomedia".
So that's it! Go back to your media gallery and you can immediately notice that the folder that you wish to hide is already gone.
While it still exists in your device storage, it will no longer appear in your media gallery.
Related Posts