The Windows clock, in the system tray, doesn't have a huge number of customization options. However, Windows Vista and 7 include an enhancement that enables you to add to add a couple of additional clocks to the system tray. The clocks are displayed when you hover the cursor over system tray clock.
First, right-click the system tray clock and select Adjust Date/Time from the context menu. That opens the window shown in the shot below. Click the Additional Clocks tab.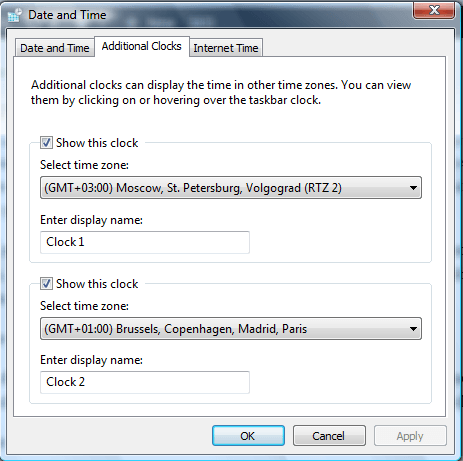 Now click the first Show this clock check box. You can select a time zone for the clock by clicking the drop-down list below it. Below that enter a title for the clock.
You can add up to two extra clock to the system tray. Click the other Show this clock check box to add another clock. Then press the Apply button, and click OK to close the window.
Now move the cursor over the system tray clock. You'll see a couple of extra clocks as shown in the snapshot below. The small window also includes the date.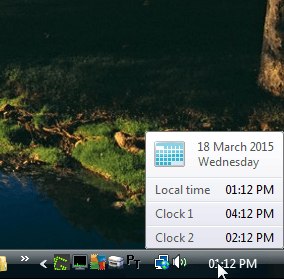 So that's all that is required to add extra clocks to the system tray. If you ever need to check the time in another country, that will be a handy option. Check out this article for additional details on how you can customize the system tray clock.
Related Posts