Finally, the long wait was over. Last week, Microsoft released a new build for Windows 10 Technical Preview with many interesting new features. This release bumped Windows 10 TP to build 1041 from build 9926. In the new build, one feature some of you may notice immediately is the ability to pin a setting to Start Menu.
What this feature does is that it creates a tile for the setting so you will have a quick access to your favorite and most used settings from the Start Menu. For example, I'm the kind of person who likes to change my profile picture a lot, therefore it's super useful for me to pin that setting to Start Menu.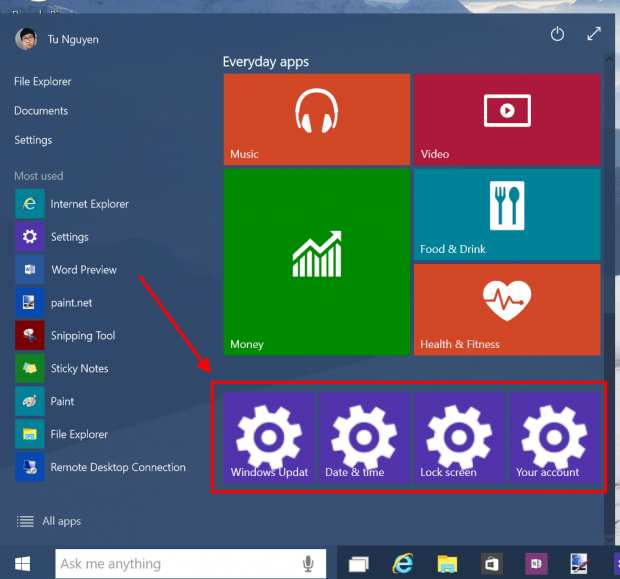 OK enough said, here's how you do that.
Open Settings app and navigate to the setting you want to pin.
Now with your good eyes, you can notice a pin icon next to the left of the search box at the top right corner. Hit it and a tile for that setting page will be created in the Start Menu.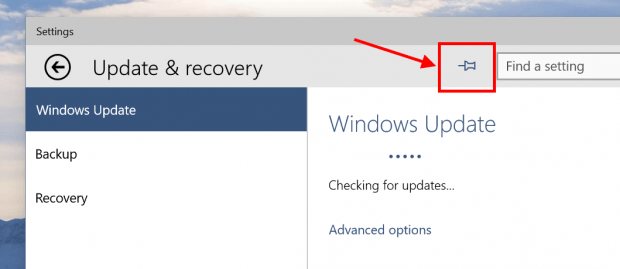 That's all you have to do. At this time, you can't change the size of a pinned setting tile. There's an option to pin the tile to the Taskbar but it's also not working. That said it's still a work in progress. I hope this feature will be improved with more functions in the future builds.
Related Posts