When Microsoft mentioned that it will release Windows 10 Technical Preview builds more frequently, it meant really fast. Less than two weeks from the release of build 10041, Windows 10 TP made a jump to build 10049. And finally, Project Spartan is included in this build. If you have no idea what it is, Project Spartan (codename) is a new web browser built from scratch in order to replace Internet Explorer in Windows 10.
How to get Windows 10 TP build 10049?
To get the latest build 10049, you need to be on the "Fast" release ring. If you're not on the fast ring and would like to try out Project Spartan, you can do the followings:
Type "advanced update" into the search bar on the Taskbar then choose the first result.
In Settings window, you'll see the section "Choose how preview builds are installed." Hit the drop-down menu and select Fast.
Then click/tap the back arrow at the top left to go back to Windows Update. Finally, hit "Check for updates" button on the right.
What you need to do now is wait for build 10049 to be downloaded and installed.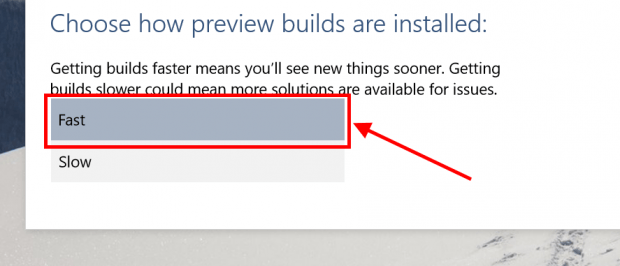 What's in Project Spartan in this build?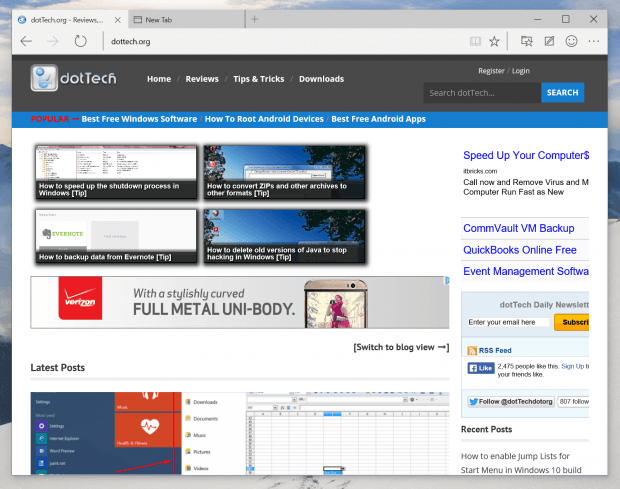 Basically, Project Spartan is Microsoft's Internet Explorer (IE) killer. It'll be the default web browser when Windows 10 finally shipped although IE will still be there for the sake of compatibility. In Windows 10 TP build 10049, Project Spartan is at its very early stage. According to Microsoft, these are the available features in this build.
Cortana is built-in and ready to assist: Cortana in Project Spartan is a personal assistant that helps make Web browsing easier for you, with whatever you're trying to get done. Cortana offers help at just the right moment, based on what she knows about the Web, about you and what you might be trying to do. She remains in the background but provides additional information when you need it, making browsing easier and more efficient. Cortana in Spartan will be available in the US versions of this build, and available more broadly later.

Inking and sharing so you can capture and communicate your thoughts: Everyone uses the Web routinely to share questions, thoughts, info and comments with friends and colleagues. Now with new inking capabilities, Project Spartan enables you to write or type directly on the page, comment on what's interesting or clip what you want – then easily share this "Web Note" via mail, or a social network. Researching and collecting information from the Web is just as easy, as you can save your notes directly to OneNote.

Distraction-free reading with Reading List and Reading View: Keeping up with information overload on the Web is one of the challenges that we all have to manage. Project Spartan helps with a beautiful new Reading List to collect everything you want to read, including the ability to save any webpage or PDF for convenient access later, and an integrated, distraction-free Reading View that keeps you focused on the content.

A new engine for the modern Web: Project Spartan's new rendering engine is built around the idea that the Web "just works," while being fast, more secure and more reliable. As we shared in our recent developer workshop, we made some changes to the rendering engine that you will see in this build.

Source: Windows Blog
Also, keep in mind that this is not the final product. You'll experience a lot of bugs and malfunctions. It also doesn't include many basic features like History and Download management.
However, let's enjoy it and submit your feedback.
Related Posts