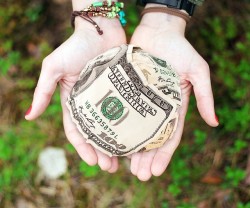 Time sure flies fast and now, we are already celebrating DonationCoder's 10th Anniversary. Yes, it's been 10 years since one of the web's leading communities for software and programming enthusiasts has been founded.
With the regards to that, the folks at DonationCoder are currently having a fundraising event to celebrate the community's milestone and of course, you're invited!
So what's in it for you?
Well, aside from the fact that the community already provides a wide range of 100% clean software, you'll get a license key for ALL the software that you can find on the site and guess what? The license key that you'll get is set to never expire!
That's not all. You will also get a lifetime access to their shareware discount area and a full license to all of their future software updates and new software releases.
How do you qualify? The answer is simple. Just participate in DonationCoder's 10th anniversary fundraising event. Feel free to donate any amount that you want to the site's official donation page. You can submit your donation via PayPal and other supported donation methods.
Speaking of which, dotTech has already covered a lot of awesome software from DonationCoder including Mouser's "Screenshot Captor". The site itself is home to a lot of exclusive software applications and is mainly funded by user donations. So apparently, the site won't last for 10 long years without your continued support.
Feeling ready to donate? Just head over to DonationCoder's official donation page or you can go here to read its full 10 year anniversary post.
Not familiar about the site? Feel free to check out these "download-worthy" tools first.
Screenshot Captor – a very reliable screenshot capturing software for Windows
URL Snooper – a tool that you can use to record streaming media
CreateShortcutThere – a simple tool for creating shortcuts for files and folders in Windows
DetachVideo – a tool that you can use to detach embedded videos from any tab in your web browser
DimScreen – a simple tool that provides a quick and easy way to dim your screen in Windows
Aside from the ones listed above, you may also go to this post to find out more about DonationCoder's best adware-free software applications.
Related Posts