Cursive writing is often used for writing diaries and letters. Since it's a style of writing that conjoins letters in a flowing manner, it does not only look artistic, it also helps you write faster. The thing is you can't really use cursive writing when typing words or paragraphs online. It requires you to use a special font like Vladimir Script or Brush Script MT.
Now, what if you want to use cursive writing when writing custom messages? If that is the case, then you may refer to this guide.
How to generate cursive text online
Open the web browser of your choice. You can use Chrome, Firefox, etc.
Next, go to "Cursive Text Generator" by Savant Tools. It is a free cursive font generator.
Once you're on Cursive Text Generator, just type any text that you want on the first text box.
After which, the result will be automatically shown on the second text box. Just highlight the converted text and then paste it anywhere you like.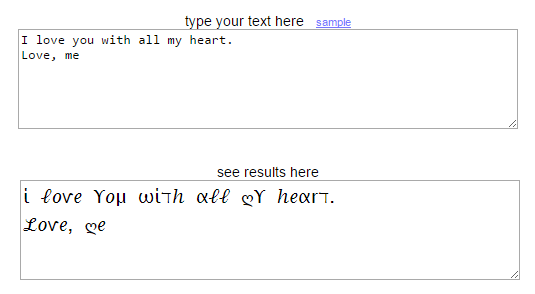 Since most sites support the cursive font used by the generator, you can easily convert any normal text to cursive-like letters and then send it via email, instant message, etc.
Alternative options
If you want to look for other tools that you can use to convert normal text into cursive fonts, you can choose to go to FontSpace or Online Text Generator. Unlike Cursive Text Generator, these tools will convert your text into an image file right after conversion. So instead of copying and pasting the text, you'll need to upload or send the cursive text just like the way that you do when sharing image files.
Related Posts