You can add lots of themes to Firefox. In addition, you can also set up customized solid color themes with the Lightweight Themes Manager add-on. That's a theme manager add-on which has Personas Plus integration.
This is the Lightweight Themes Manager page on the Mozilla website. Add the extension to your browser from that page, and click Open menu > Add-ons. Press the Options button beside Lightweight Themes Manager and click Open to open the tab below.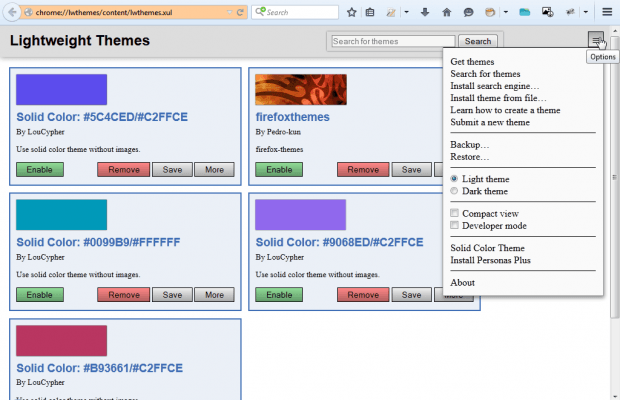 You can select the extension's options from there. Press the Options button to open the menu shown in the shot above. The tab includes all your Firefox themes, and you can add new solid color themes by selecting Solid Color Theme to open page below.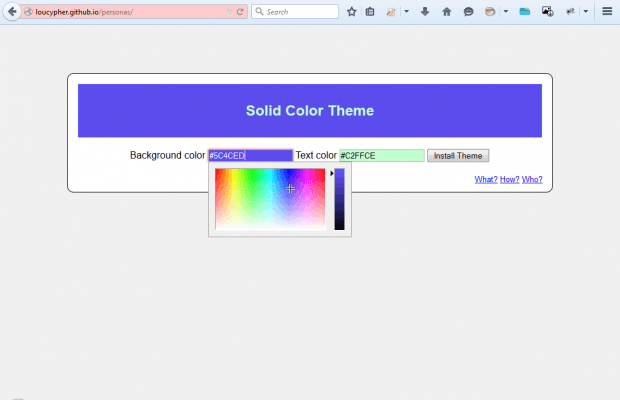 Click the Background color box to open a color palette. There you can choose to multitude of custom colors to add to Firefox's tab bar, toolbar and menu bar. In addition, select Text Color to choose a color for the text. Click Install Theme and press the Allow button to add the new solid color theme to Firefox.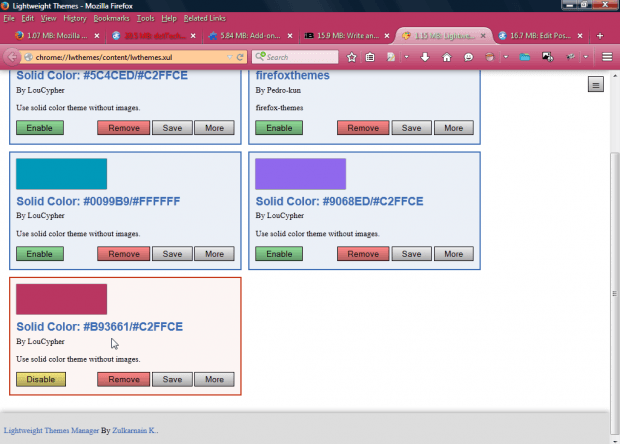 So with that option you can add a multitude of alternative colors to Firefox. In addition, the add-on also has handy backup, restore and search options for themes. The add-on is compatible with Firefox, SeaMonkey and Thunderbird browsers. You can find further details at this page.
Related Posts