To save images from websites, you can right-click them and select Save Image As. However, the Double-click Image Downloader Firefox add-on gives you a better way to save images. With that add-on you can save images by double-clicking them.
Click this hyperlink to add Double-click Image Downloader to your browser. When you've added it to Firefox, you'll find a DID Config button on the toolbar as below.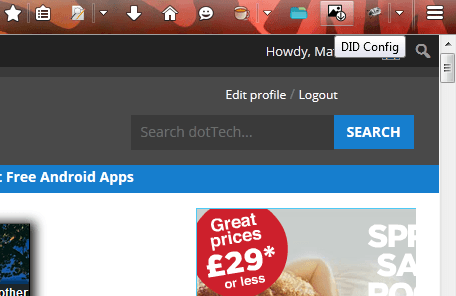 Next, open a page with some images on it. Double right-click an image to save it. You should then see a Double-click image downloader notification as in the shot below.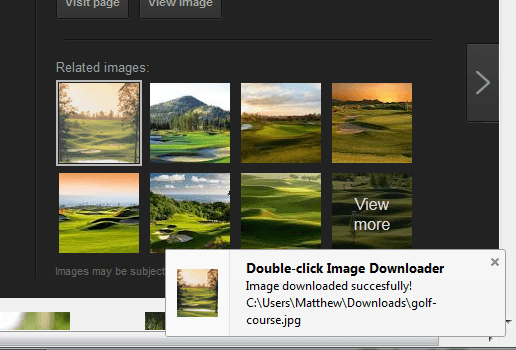 By default, the image saves to your Downloads folder. However, you can save it to other folders. Press the Open Menu button at the top right of the browser window, click Add-ons and press Options beside Double-click Image Downloader to open the tab below.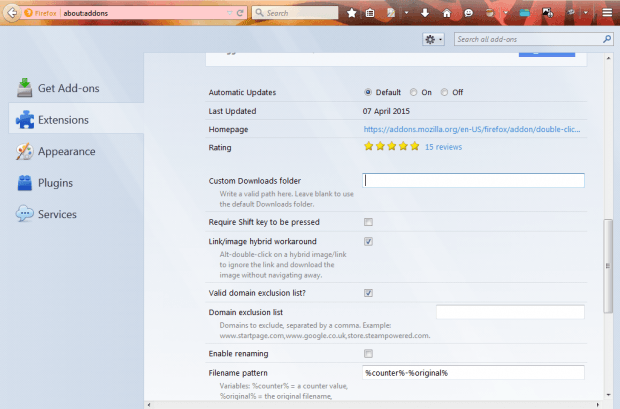 That tab includes various options. Enter the path of the folder for the image to save to in the Custom Downloads folder text box. Then the image saves to the path entered in the text box.
You can also save the images into subfolders. Click the Create subfolders check box to set up subfolders. With %domain% entered in the Subfolder name pattern text box, the image will save in a subfolder with the site's URL as the title. Alternatively, you could enter %title% in that text box as an alternative variable.
So this Firefox add-on gives you a handy shortcut for saving images. Now you can quickly save images to a specified folder by double-clicking them.
Related Posts