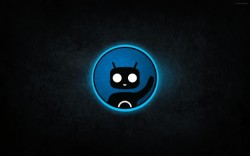 CyanogenMod is fast becoming a reputable source in the tech space. A few years ago they officially became a company with tens of employees and only last week news broke of them wanting to take on Google for ownership of Android. As far fetched as that might sound, they are getting a huge public funding campaign happening to help them.
As CyanogenMod continues to grow, you can expect more cool features to come the way of Android users. One of the latest ideas is an Audi Mixer because who doesn't love their music? Many people already know and love this Audio mixer that usually comes pre-installed with a CyanogenMod ROM. So much so, that it's often referred to as the best audio mixer available for Android.
Here's how you can get it for the Nexus 6:
BEFORE YOU BEGIN 
You'll need to root your nexus 6 first. That's an easy task once you know what you're doing. Head to the Settings . About Device and look at your software version number. Now head to our rooting guides and search for the same guide that's right for you. Can't find your device? Use our search box instead.
Likewise, you'll need a custom recovery pre-installed along with your root access. You are entering the recovery mode during the guide.
HOW TO INSTALL CYANOGENMOD AUDIO MIXER IN NEXUS 6
Download the zip file you need here to the desktop of the computer.
Transfer the zip file over to the internal storage of the nexus 6 by first plugging it into the computer with USB.
Completely power down the nexus 6 and reboot to recovery mode.
(Hold down the Volume Down and Power keys for recovery)
Search for the "install" option from recovery mode.
Upload the zipped file you transferred earlier.
Confirm the installation of the file.
Head back out of there after the flashing is complete and select the "reboot system now" option from the main recovery menu.
Now reboot your nexus 6 and look in the app drawer for the Audio Mixer.
Tap your finger on the app and it will switch it over to the 'on' position.
Related Posts