Ever wished to be in a magazine cover? Well, unless you're someone popular, you really cannot expect yourself to have a chance to pose for a magazine cover. So while you're still working on making that dream a reality, why not create one yourself?
It's really not that difficult to do. All you need is some creativity and you're all set to create your own magazine cover.
How to create fake magazine covers online
Okay, for this method, you're free to use any web browser but it would be best to use Chrome, Firefox, Safari or Opera. Most importantly, make sure to take an awesome photo of yourself. Get it done and ready.
Next, go to "FakeAZine". It's a free web app that lets you create all sorts of fake magazine covers.
Once you're on FakeAZine, just click "Upload Picture" and then upload the photo that you want to use for your fake magazine cover. Just use your mouse to reposition the photo. Use the tools below it to further enhance or edit the placement of your photo.
So what's next? Select a magazine cover style from the list shown on the right side of your FakeAZine page. There are lots of cool and interesting styles. You just need to choose one.
Click the "More" button to view more styles.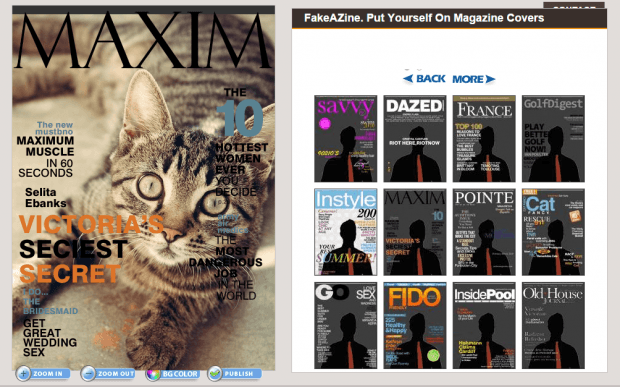 Once you're done, just click the "Publish" button right below the preview area.
So that's it. You may download a copy of your fake magazine cover in JPEG format. You may also copy its sharing code and share your fake magazine cover online in various forums, social networks, websites and blogs.
Related Posts